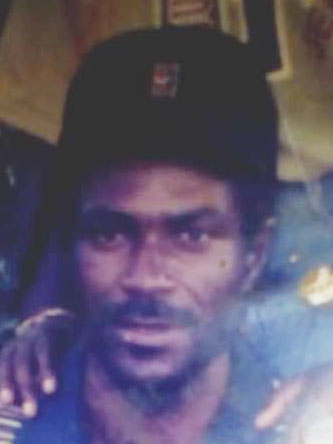 Christopher Bramble, the 56-year-old handyman whose charred remains were recovered on Monday morning after a suspected arson at his West Ruimveldt house, died of smoke inhalation, an autopsy has confirmed.
Police spokesman Jairam Ramlakhan confirmed the findings of the autopsy, which was performed on Wednesday.
Ramlakhan added that due to the state of the remains, the pathologist was unable to determine if Bramble sustained any other injuries.
It was suspected that Bramble was stabbed before he perished in the fire.
The suspect, Bramble's partner, Jewel Coats, 36, remains hospitalised, Ramlakhan said.
Coats, who sustained burns about her body, is currently a patient under guard at the Georgetown Public Hospital, where her condition is listed as stable.
The charred remains of Bramble, called 'Harry' of Lot 39 West Ruimveldt, were found in the aftermath of a fire which occurred in the early moments of Monday morning.
Coats was rescued from the burning house by residents of the area.
The police, in a press release, had said initial investigations revealed that residents observed smoke and fire emanating from the couple's small wooden house. The police said residents were forced to break a wall to remove Coats from the burning structure since the door was locked. It was only after the fire was extinguished that the discovery of Bramble's remains was made.
Residents had previously related to this newspaper that throughout Sunday, Bramble and Coats were heard arguing. During the argument, they alleged, Coats threatened to burn the house with Bramble inside. Around midnight, they said, she allegedly locked the house and the fire erupted shortly after.
After being rescued, Coats, whose clothing was at the time covered in blood, reportedly told residents that she was home alone. She subsequently attempted to leave the scene but residents prevented her from doing so and handed her over to the police.
Around the Web