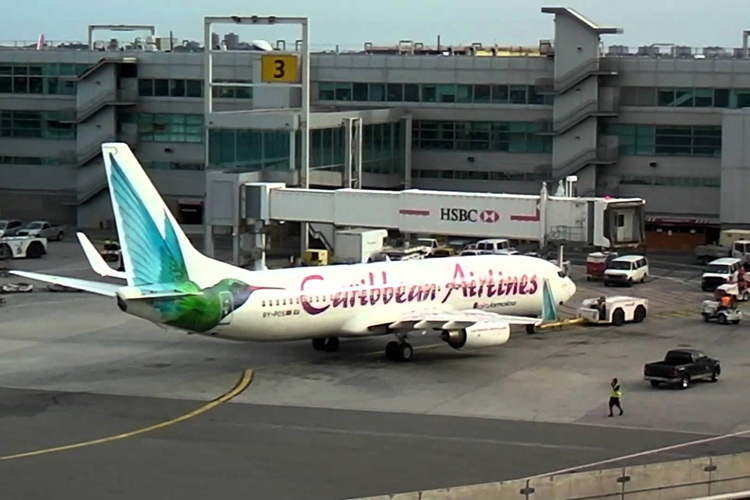 A Guyanese woman was nabbed on Tuesday at the John F. Kennedy (JFK) airport with cocaine concealed in her pelvic area.
According to court documents seen by Stabroek News, Alicia Coppin also swallowed pellets, some which she excreted while in the custody of United States Homeland Security authorities.
In the filings, Patrick Magner, a Special Agent with the United States Department of Homeland Security, said Coppin arrived in the US on a Caribbean Airlines flight from Georgetown on September 11th and she was selected for an enforcement examination.
Checks of her bags did not turn up anything but during a secondary inspection officers identified a "bulge in the defendant's pelvic area."
Magner said that upon questioning, Coppin admitted that she had inserted an object into a body cavity.
As a result, she was then presented with an x-ray consent form, which she read and signed, and she was subsequently transported to the medical facility at JFK Airport, where an x-ray examination was conducted. It revealed the presence of foreign bodies inside her abdomen area and pelvis.
"As of the date and time of the filing of this complaint, the defendant Alicia Coppin has passed approximately 8 pellets from her body. One of the pellets was probed and found to contain a substance that field-tested positive for cocaine. Additionally, a package insert has been removed from the defendant's pelvis, which contained a substance that field-tested positive for cocaine," the document said.
Coppin remains detained at the airport's medical facility until all of the pellets contained in her intestinal tract are passed out.
Only on Thursday hairdresser Karen Stuffle was sentenced to four years in prison here after she pleaded guilty to trafficking in cocaine, which she had both concealed and ingested similar to Coppin. She was arrested at the Cheddi Jagan International Airport, Timehri.  
Around the Web