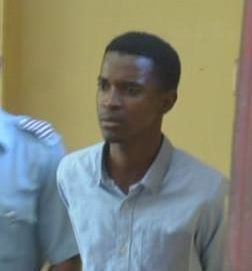 A taxi driver was yesterday charged with raping a 13 year-old girl.
Tevin Vickerie, 22, was read the rape charge by Principal Magistrate Judy Latchman in Georgetown.
The charge against Vickerie alleges that between January 1st and January 31st, at Soesdyke-Linden Highway, he engaged in the sexual penetration of a child, 13.
Vickerie was not required to enter a plea to the indictable charge.
It is alleged that the girl was among three persons who had been picked up by the accused. While the other persons were dropped off, the man allegedly took the child to a secluded area, where he forced himself on her. She later complained about stomach pains, which led to the discovery of the assault. After investigations were conducted, the accused was arrested.
Magistrate Latchman set bail for Vickerie at $400,000 and ordered that he stay away from the complainant and her family until the completion of the matter.
His next hearing is scheduled for September 19th.
Around the Web