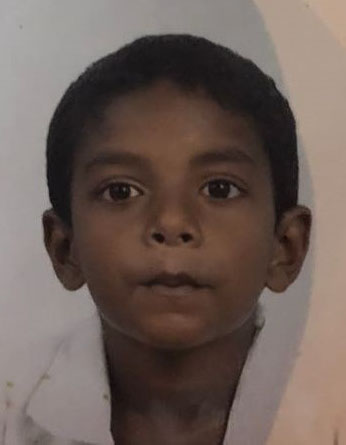 Venisha Sukhnandan, the 17-year-old girl who was struck by a car at Ogle on Thursday night in an accident which resulted in the death of her brother, remains hospitalised at the Georgetown Public Hospital in a critical condition.
Sukhnandan was riding with her seven-year-old brother, Sunil, when they were hit by a car which was allegedly being driven at a fast rate. They were rushed to the Georgetown Public Hospital, where Sunil was pronounced dead on arrival and Venisha was admitted into the Intensive Care Unit (ICU).
The driver, who was taken into custody after the accident, has since offered the family compensation.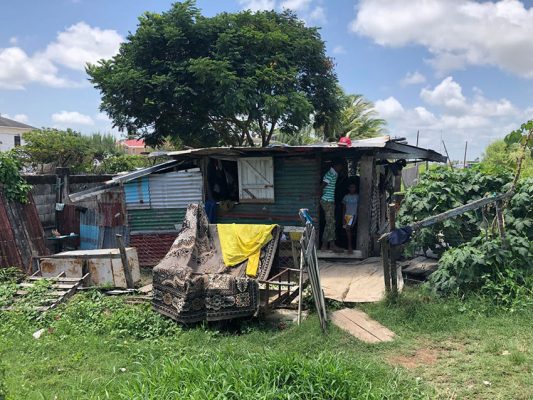 Speaking to Stabroek News yesterday, the children's father, Sohan Sukhnandan, explained that while his daughter is showing signs of recovery, she is still listed as critical. The man said his daughter suffered severe damage to her head and her neck, and also sustained several broken bones about her body, including one of her arms.
"She coming around but she still critical at the ICU. Last night they said that they finished two CT scan but we haven't heard anything else about other tests," the man related. Sukhnandan was unsure of how exactly the accident happened and up to last evening, the police had not issued an official statement on the matter. 
Eyewitnesses have alleged that the car was speeding along the road when the accident occurred. "Just one look at that car and you gon know she was speeding. The whole bonnet bruk up and the windscreen destroy. It look like she hit a cow and it was two children on a bicycle. We went on the road at the time and we didn't see the accident but we hear the loud noise and I turn round and think to me self that somebody had to dead with that accident," one eyewitness related.
The family of nine, inclusive of Sukhnandan and his wife, Radica Narine, live in a small shack in Ogle north, about 100 feet away from the seawall. Small shacks dot the area, which has become home for fishermen who ply their trade in the area. The southern-most one houses the family.
Sukhnandan, 44, and his wife live with their seven children, who range in age from 7 to 18 years. The man explained that they have been squatting for "a little over three years" and moved to the area after he encountered some problems with one of his relatives, with whom they had been staying.
"We used to live in Industry and we had some problems with one of my aunts and we decide to move out and this is where we are now. We try to cope with what we have because we don't have anywhere else to go," Sukhnandan, who is a fisherman, explained.
The man spends most of his days out on the sea earning a living while his wife, who is usually at home but would do odd jobs when she can, would take care of the children.
Sukhnandan told this newspaper yesterday that they are unsure of how they are going to foot the medical bills that they will have to pay for his daughter, along with funeral arrangements for their son. He said while they have been offered compensation by the driver, he is unsure at this point in time whether he is going to accept it.
However, the man said, he and his wife are appealing to the public for assistance, and anyone willing to help the family can contact them on 672-6196 and 604 4046.
Around the Web