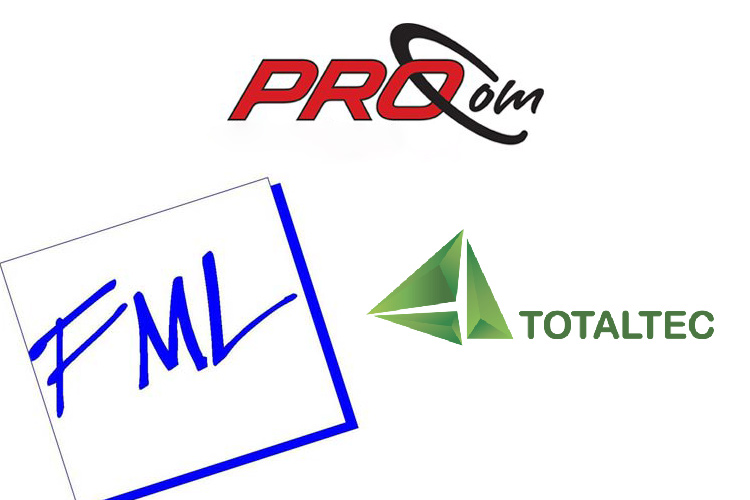 As the countdown to first oil begins, more local companies are partnering with experienced foreign companies to provide services; the most recent being a joint venture between Farfan and Mendes (F&M), Totaltec and ProCom, to form the Jaguar Oil Field Services Guyana Inc. (JOFSGI), a supplier of locally-made industrial equipment.
Bringing to Guyana for the first time an oil company that will not only make heavy-duty supplies for lifting and moving of weighty loads with ropes, chains, and mechanical devices, the company also plans to be a slinging and rigging certifier. It aims to be the leading provider of high quality industrial equipment and services in Guyana's oil and gas sector, even as it promotes the development of the sector through the provision of high quality industrial equipment and value-added services.
This newspaper understands that under the JOFSGI partnership agreement, F&M will have a 40 percent stake, Totaltec 40 percent and ProCom the remaining 20 percent.
Stabroek News recently visited the business office of JOFSGI, which is located in the F&M compound at Providence, East Bank Demerara. There, an interview was conducted with the company's General Manager, Jim Stephen, who gave an overview of the company and explained how they hope to soon market quality, made-in-Guyana industrial products, along with provide other services.
"Jaguar Oilfield Services was formed in 2017 by the companies who recognized that their experience in providing quality industrial products, with strong after sales service in a country, was exactly what the emerging oilfield needed," information provided by Stephen indicated.
"This new Guyanese company builds on a foundation of serving local industries with a combined experience of almost 100 years. Many of the products and services now offered by Jaguar comes directly from other Guyanese industries to oil and gas, for example slinging and rigging. Others come from quality, international suppliers, who also offer products used by the oilfield, for example instrumentation not yet imported into Guyana," it adds.
The company will have Guyana Manufacturing and Services Association certification for its locally-made products, which include wire rope and web slings.
A calibration factory will be established at the company's Providence facility. The facility, apart from giving comprehensive function testing and maintenance reports, can undertake pressure testing using high accuracy digital gauges and data logging equipment.
Jaguar Oilfield Services boasts that their lift inspection techniques make use of the latest state-of-the-art technology using highly trained specialists and that they are equipped to run tests on general lifting equipment, pedestal and mobile cranes, winches and powered hoists, overhead and travelling and forklift trucks, among many others.
The company hopes that by 2020 it will have about 20 persons in its employ and Stephen said that the company will provide the training for locals, be it here or overseas, to meet the required demands. Two persons are already in Trinidad on training and should be back in another three weeks.
Two positions were recently advertised- one for an instrument technician and the other a web sling operator. While training will be provided for both jobs, the instrument technician must have a university degree in mechanical or electrical engineering. The web sling operator must have experience in the use of industrial grade sewing machines as a serger or upholster.
Only recently, gold magnate Nazar 'Shell' Mohamed, revealed that he has made a US multimillion dollar investment in a storage facility at McDoom on the East Bank of Demerara, which is expected to serve ExxonMobil's current offshore works.
Named 'Falcon Logistics Incorporated', Mohammed inked an agreement to have an ongoing lease with two companies, Falcon Logistics and NNP Capital Partners Limited, over a five-year period.
It is expected that 60 jobs would be created, with that figure divided equally between locals and foreigners. And with most of the work being done using machinery, as it would require "lots of heavy lifting that doesn't require manual labour", Mohamed had underscored that the project was a capital and not labour-intensive one.
"The facility is called a laydown yard and they would store things like pipes and machinery; things that cannot be damaged by the weather here. These would, as need be, be transferred to the shore base nearby and then off to the rig. So basically, it is a service facilitator for the Houston shore base," he added.
Around the Web