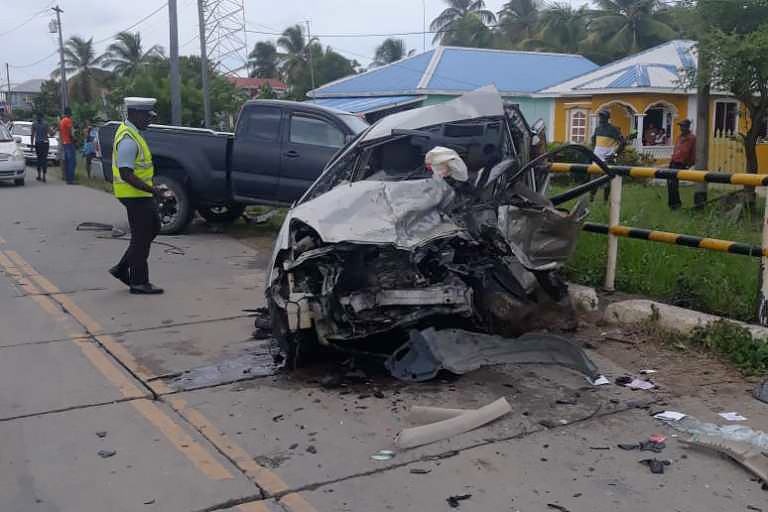 A young mother and her six-month-old infant are now among the latest road fatalities after a collision between two vehicles along the Jib Public Road, on the Essequibo Coast, claimed three lives yesterday.
Tristiana Joseph, 19, and her six-month-old son Jevon Joseph were in a car being driven by health care worker Corwin Paul, 38, when they collided with a pick-up truck as both vehicles approached the bridge connecting Jib and Paradise around 2.35 pm. 
Paul, 38, of Windsor Castle, Essequibo Coast, and the Joseph infant were subsequently pronounced dead on arrival at the Suddie Public Hospital, where they were rushed.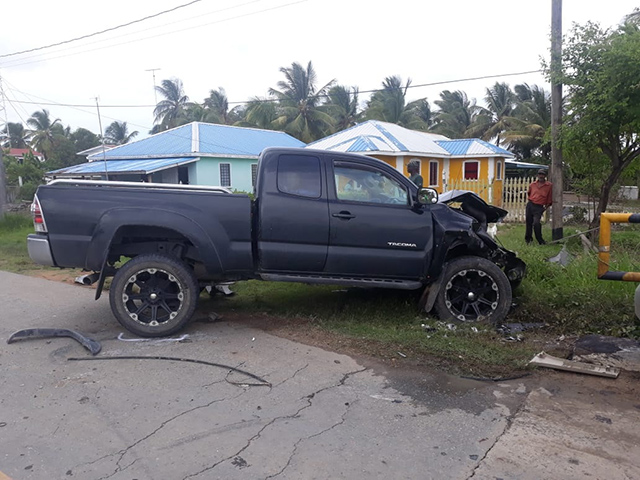 Tristiana Joseph, of Dredge Creek, Upper Pomeroon River, was also taken to the hospital, where she was admitted in the intensive care unit in a critical condition. She, however, succumbed last evening at the hospital.
Police said the driver of the pick-up truck, businessman Adam Barakat, 80, of Bounty Hall, Essequibo Coast, was also admitted to the hospital for observation.
Commander of 'G' Division Khali Pareshram told Stabroek News that the accident occurred as the drivers were navigating a turn on the public road.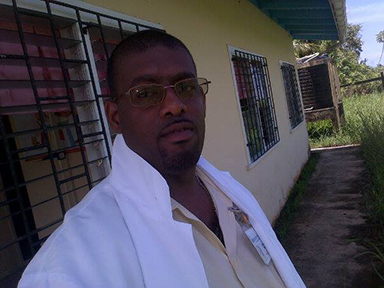 Pareshram related that preliminary investigations indicate that the pick-up, GPP 5205, was travelling east along the northern lane of the road, while the car, PSS 2174, driven by Paul, was proceeding in the opposite direction.
Police subsequently said Paul was speeding and lost control of the vehicle while negotiating a turn. As a result, they said, he collided head on with the pick-up.
Due the impact, Pareshram told this newspaper, the occupants of the car suffered severe injuries and they were all rushed to the Suddie Public Hospital.
Around the Web