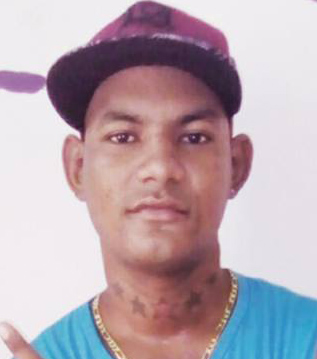 The driver who fled on Thursday night after he allegedly struck and killed businessman Chapil Dave Kumar on the Uitvlugt Public Road, West Coast Demerara, surrendered to the police yesterday, shortly after his car was discovered hidden at Tuschen, East Bank Essequibo.
Commander of 'D' Division Edmond Cooper told Stabroek News that acting on information received, the police went to a location at Tuschen, where they found the damaged car, a white Toyota 192.
At the time of the discovery, the car was reportedly covered and hidden behind two trailers. The licence plates were also removed.  A section of the windscreen was shattered and other damage was visible to the front of the vehicle, which is registered as PKK 7495.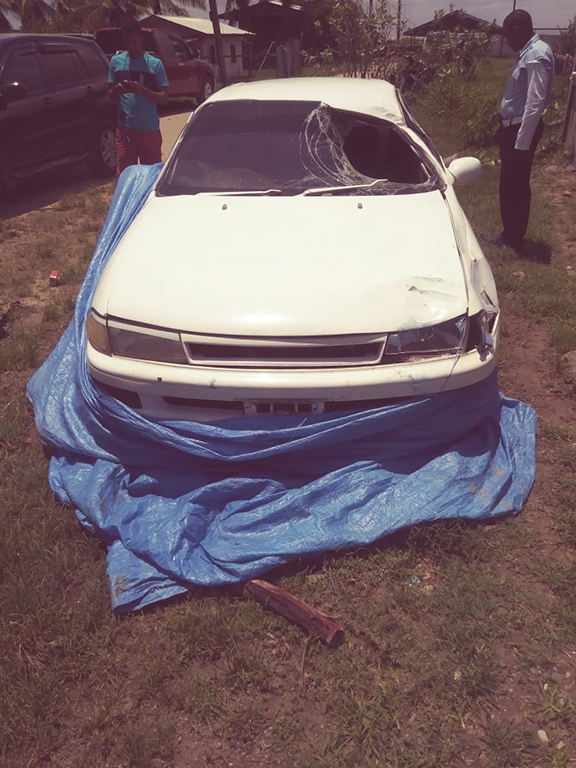 The driver, who has been identified as 25-year-old Zahir Ali, of Tuschen, subsequently turned himself over to the police at the Leonora Police station.
He has since reportedly admitted his involvement in the accident and told the police that Kumar ran into the path of his vehicle.
The car, this newspaper was told, is registered in the name of a Parika, East Bank Essequibo resident.
Meanwhile, police spokesman Jairam Ramlakhan said the driver is likely to face six charges: causing death by dangerous driving, driving an unlicensed motor vehicle, driving an uninsured motor vehicle, driving a tinted motor vehicle, failing to stop after an accident, and failing to render assistance. He is likely to be arraigned tomorrow.
Kumar, 23, a businessman of Lot 5 Leonora Bush Wire, West Coast Demerara, lost his life on Thursday night after he was struck down while attempting to cross the Uitvlugt Public Road.
He sustained severe injuries about his body and his right foot was also severed. He was rushed to the Leonora Cottage Hospital, where he was pronounced dead on arrival.
The accident occurred around 10.30 pm.
Traffic Chief Linden Isles previously told this newspaper that the police investigation had revealed that Kumar was standing on the southern side of the public road, waiting to cross, when he was struck down by the car.
Kumar was dragged a significant distance before the car came to halt. The driver subsequently fled the scene.
Govinda Persaud, the dead man's uncle had explained that based on what he was told Kumar, his wife and one of his nephews had gone to a Chinese restaurant on the public road for food. They were returning home when the accident occurred.
Persaud said Kumar's wife and nephew had already crossed the road and he was about to join them when he was struck. Persaud yesterday praised the police for their efforts. "To be honest, if this was delayed and nobody didn't work, this woulda gone unsolved," he said.
Around the Web