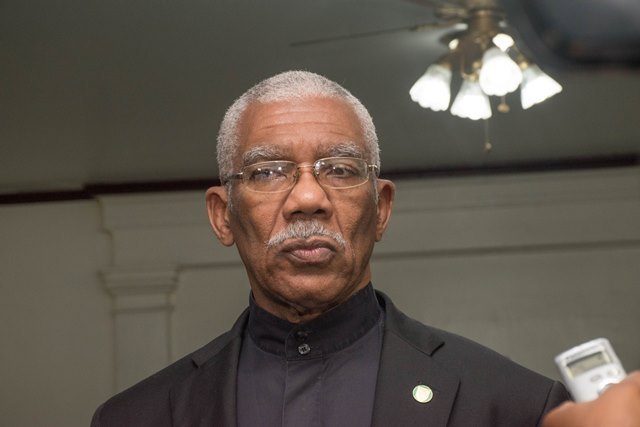 No verification of the US$4.4 billion development cost for ExxonMobil's Liza Phase-1 project was done by the Guyana Government or its regulatory agencies as they relied on a technical examination of the plan, which had been submitted by the company and its affiliates before granting a historic production licence.
The absence of any verification of the US$4.4 billion figure was confirmed to the Sunday Stabroek by the Head of Guyana Geology and Mines Commission, Newell Dennison, and comes in the aftermath of concerns by former petroleum adviser to the government Dr Jan Mangal that the government might have surrendered huge sums of the country's money to ExxonMobil in not challenging the figure.
There also continue to be questions about whether the government is capable of evaluating the US$460 million in pre-contract costs that ExxonMobil has levelled against it, amidst longstanding concerns that it has allowed the company to dictate terms to it.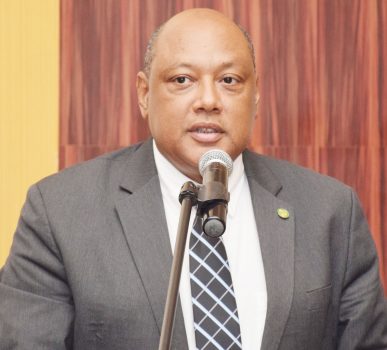 Adding to anxieties about the handling of the sector was the revelation by the Ministry of Natural Resources (MNR) in a statement on September 14th that it had been given the express mandate to ensure oil production by 2020. The timeline transmitted the clear suggestion that the imperative was connected to general elections, scheduled for that year, rather than ensuring good governance of the sector.
Questioned by the Sunday Stabroek on who had mandated oil production by 2020, Minister of Natural Resources Raphael Trotman said on Thursday that it was President David Granger and the APNU+AFC Cabinet. 
It was in this vein that all decisions pertaining to the company's operations here were executed, including the granting of a production licence and acceptance of the US$460 million in pre-contract costs and $4.4 billion Liza Phase-1 project.
 "The President and Cabinet as well," Trotman told Sunday Stabroek when asked who his ministry was referring to in the statement of September 14th, when it said that it was given "strict responsibility of ensuring first oil by 2020."
There have been concerns about the apparent rush and acceptance by government when signing the modified and controversial Production Sharing Agreement (PSA,) in 2016, for the offshore Stabroek Block and its' granting of an extension of the exploration phase and requisite permits and licences for production.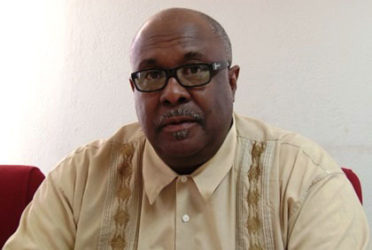 Although the modified PSA was signed in 2016, government remained silent on its details, only releasing it in December, 2017, following public pressure over its contents and the secrecy surrounding a signing bonus it had received.
When the new 2016 PSA was eventually released, searing criticisms were levelled at the Granger administration, particularly over the US$18 million signature bonus it received but kept secret, the 2% royalty negotiated and numerous tax concessions. The PSA also included an increase in annual rental fees, from US$240,000 to US$1 million, an increase in training funding from US$45,000 to US$300,000 per annum and a new allocation of US$300,000 for social and environmental programmes.
Exploration
For ExxonMobil, a ten-year agreement for exploration, which was scheduled to be up in 2018, and which would have meant that it would have had to relinquish some of its 600 offshore blocks,  was extended and the tax regime remains the same as in original 1999 PSA, where it would not pay VAT, excise tax or duties on its operations.  The PSA also included a stability clause, which prevents the government from enacting any legislation that could impact on the terms of the pact. The company can also export all petroleum to which it is entitled free of any duty, tax or other financial impost and can receive and retain abroad all proceeds from the sale of such petroleum among many other benefits.
The pre-contract costs moved from a little over US$100,000 in 1999 to include that government must now pay some US$460 million incurred from the 1999 through 2015 period.
Members of civil society and other advocates continue to press for a review of the contract, saying that this country went into negotiations as a novice and was taken advantage of by an oil major that had already established that there was a vast amount of oil in the Stabroek Block and understood that Guyana's negotiators had very limited knowledge of the sector.
Noted too was that the negotiation of the new PSA came after Exxon's discovery of oil in 2015 and Guyana's officials should have used this to seek deeper concessions from the company. Today, even as the company continues to explore for more oil, it has registered nine successful wells out of 11 attempts and estimates it has access to over 4 billion barrels of oil.
Production licence
The production licence was granted by the Guyana Government in July, 2017 and a few days after, ExxonMobil announced that it had made a final investment decision to proceed with the first phase of development for the Liza field, at a cost of US$4.4 billion. The cost of the field is important as an inflated figure will reduce Guyana's take. The US$4.4 billion would be classified as cost oil, which could take away up to 75% of oil revenues each year. The remaining 25% —profit oil — is split evenly between Guyana and ExxonMobil. A lower development cost for the Liza-1 well would provide more profit for Guyana and ExxonMobil.
"We're excited about the tremendous potential of the Liza field and accelerating first production through a phased development in this lower cost environment," a release from the company quoted its President Liam Mallon as saying after the production licence was granted.
"We will work closely with the government and co-venturers and the Guyanese people in developing this world class resource that will have long-term and meaningful benefits for the country and its citizens," he added.
Among other things, the US$4.4 billion figure caters for a Floating Production, Storage and Offloading (FPSO) facility, which is designed to produce as much as 120,000 barrels of oil per day and the company said that production was expected to start by March of 2020.
Only recently, Dr Mangal added to the mounting criticisms of who signed off on the US$4.4 billion development estimates submitted by ExxonMobil, saying if requisite due diligence and necessary negotiations were done, this country could have potentially gained a huge amount of money.
Mangal had  chided the Ministry of Natural Resources, under whose purview petroleum fell from 2015 to January, 2018, for its failure to review the US$4.4 billion capital cost cited by ExxonMobil for the Liza Phase-1 project, saying a review of the sum should have been performed prior to the approval of the production licence in mid-2017.
He said that it was not unreasonable that the capital cost for the Liza Phase-1 project could be reduced by 20% and suggested that by not reviewing the cost, the Ministry effectively gave away US$880 million – which is more than four times the cost of the Skeldon Sugar Modernisation Programme – for no reason.
Adverting to the US$880M figure, Mangal explained, "The potential 20% reduction in costs mentioned… will translate to an increase in the government share of roughly half of the reduction cost. So by achieving a cost reduction of US$880M, the country increases its share by about US$440M, so just more than two Skeldons."
The Ministry of Natural Resources took umbrage at Mangal's assertions, saying in its September 14th statement that it gave the perception that the ministry was "inadvertently or otherwise" involved in corrupt practices. The ministry stressed that it was given a mandate to ensure first oil production by 2020 and worked towards that while it underscored that best practices were observed and no illegality or nefarious objective guided the process.
"The Ministry of Natural Resources was given the strict responsibility of ensuring 'first oil' production by 2020 and that was the preeminent objective over the past three years; whilst working with other ministries that had specific mandates to ensure that the timeline was kept. The Officers at the Ministry did their best within their capabilities, capacities and available resources," the statement explained.
"At every step of the way the Ministry of Natural Resources relied on guidance and advice from the [GGMC] and the external contractors retained by that entity, to guide on each such step. Additionally, the Ministry sought and obtained Cabinet's unanimous approval for each decision made," it added.
Work in progress
GGMC's Commissioner Dennison stands with his ministry and said that it is unfair to cast blame over the US$4.4 billion figure.
"I can only treat that as an estimate. This is a work in progress," Dennison told the Sunday Stabroek when contacted.
He had previously explained to this newspaper that his agency had collaborated with an external contractor, Worley Parsons (Intecsea), to undertake an analysis and review of ExxonMobil's Liza-1 Field Development Plan though he made clear it was a technical analysis and was in no way financial.
It was the technical approval of the plan that provided the basis for government's granting of the production licence, which enabled the company to commence its planned 2020 first oil operations in the Stabroek Block. There was no evaluation or verification of the US$4.4 billion price tag.
This newspaper reached out to a senior petroleum expert and official in another country, who has decades of experience in the sector and managing similar contracts, and he weighed in on the matter on the condition of anonymity.  He said that he did not want to be "entangled" in the debate but was giving his perspective from a neutral standpoint and wants the "focus to be on the issue and not the country or person."
The expert believes that it is unfair to say that you can negotiate a petroleum estimate without facts but said the figures given should be validated. "No one knows what that figure could be. That person doesn't know that. It could be US$8.8 billion for all you know when the actual numbers come in. No one has a basis to say and that is misleading because people catch on and they believe it is gospel. What your country needed then, and still needs, is a competent team of experts to validate the proposal before approving. You sign off to a scope and then to actual works. Now if that (US) $4.4B figure was in the contract it was a different matter, as far as I am aware, it is not," he said.
"International standards call for a government validating all proposed costs before permits and licences are granted.  You have scope of works, a cost and a schedule to check against. For example, you are given the cost of undertaking a seismic and you see it is x dollars, now your team can see how much that company paid for the same service in a similar place with similar conditions and things like that and compare. You are not negotiating, you are validating. He is right that it is a technical exercise but wrong to say negotiate the estimate," he added. 
Around the Web