Minister of Natural Resources, Raphael Trotman on Saturday expressed satisfaction with road works at Kwakwani, Region 10.
A release from the Ministry of Natural Resources (MNR) said that Trotman visited  Kwakwani to inspect the Workers Club' which is scheduled for rehabilitation and to inspect the ongoing maintenance works on the Linden/Ituni/Kwakwani road.
Prior to the roadworks which began in June, the release said that travel took two to five hours from Linden to Kwakwani. However, the Minister's trip, based on the time recorded was one hour and fifteen minutes.   Trotman noted his satisfaction with the works done so far, while residents also expressed same, the release said.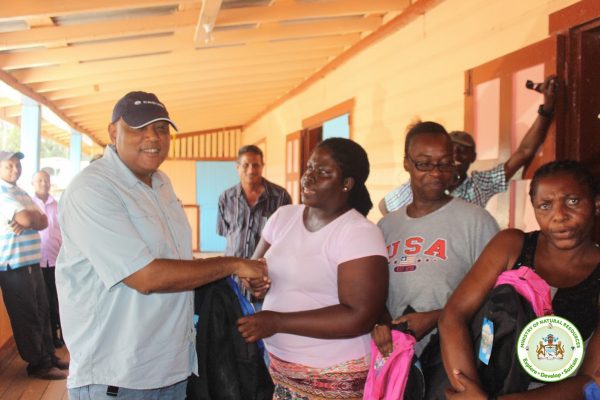 In May 2018, the Guyana Geology and Mines Commission through MNR awarded contracts for repairs to the road at a cost of $239.7M. The works encompassed ditching, excavating, repairs of soft spots and filling with laterite. These works benefited the two communities on either side, including the residents of Ituni and Aroaima.
Regarding the rehabilitation and refurbishing of the Workers Club, Trotman met with managing staff of the facility and was given a tour.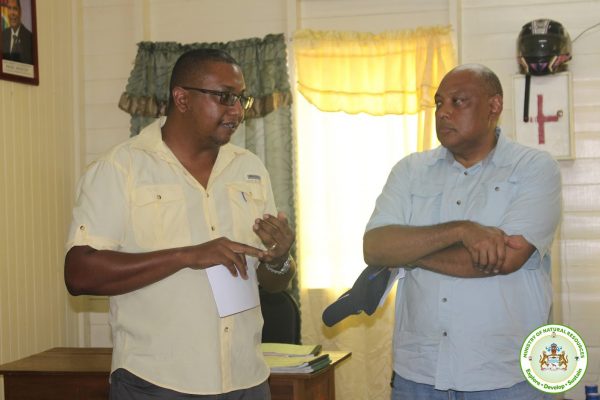 The Workers Club is said to have been established since the 1950's and currently needs major upgrading. Upon inspection, the Minister and staff concluded that works to be done would include the changing of the floorboards, fixtures to the roof, windows, doors, pavilion, male and female sanitary areas, bar and kitchen areas along with an overall facelift of the building.
Trotman said "This is a long overdue promise, and we're here to begin its fulfilment. We want to brighten this club and make it user-friendly so that it can cater for various community activities".
Rehabilitation work will begin upon the submission and deliberation upon a plan for the club.
The Minister also donated school supplies to children of the community. He then paid a visit to the Guyana Forestry Commission's Kwakwani Forest Station where he was briefed on updates of their operations, and some of their major needs.
Around the Web