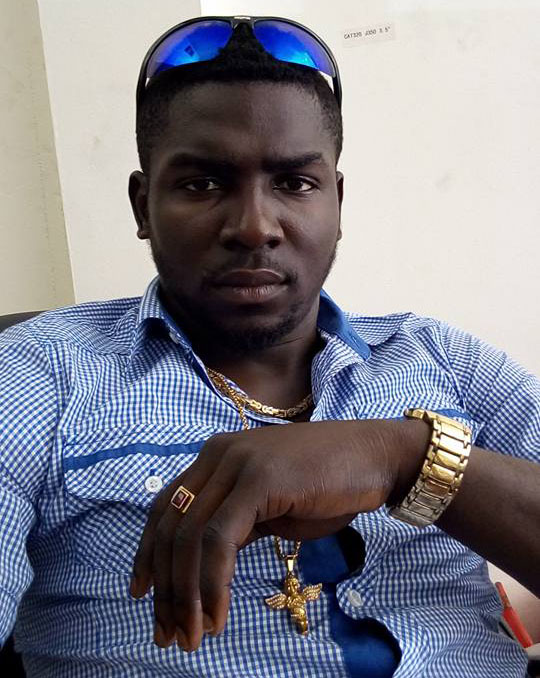 A dog food vendor is currently admitted at a city hospital after he was shot twice and robbed of his cash and jewellery in an attack on Monday evening along Aubrey Barker Road.
Shane Cooper, 26, of Bamboo Drive, Meadow Brook Squatting Area, was shot in his abdomen and left leg during the attack, which police say took place around 8.40 am.
He was rushed to the Georgetown Public Hospital, where he underwent emergency surgery. He is currently a patient in the Male Surgical Ward. His condition is listed as stable.
Police spokesman Jairam Ramlakhan said a male suspect, who fled the scene in a waiting motor car, is currently being sought by the police.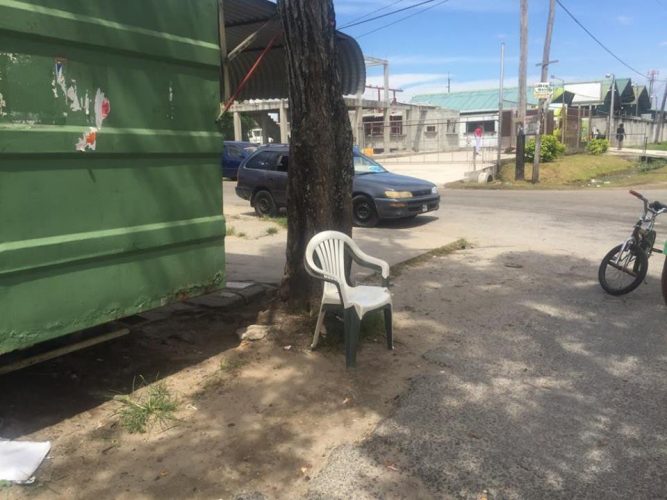 While the details surrounding the shooting were still emerging, Stabroek News was told that Cooper was shot after he reportedly attempt to flee.
He was said to have been approached by an armed bandit, who exited a waiting car, which is suspected to have been occupied by two accomplices. The gunman allegedly demanded that Cooper hand over all his valuables but he attempted to run.
The gunman then relieved him of a quantity of cash, said to be his sales for the day, and a gold chain and ring he was wearing at the time.
A woman, said to be a dog food vendor who also sells in the vicinity, and her daughter were also robbed of their cell phones and valuables, the police said.
When Stabroek News visited the scene yesterday, persons were tightlipped about the attack.
Sandra Cooper, the mother of the injured man, told this newspaper that she has since spoken with him but he was not saying much. "I get to see him (Shane), I get to speak to him but he aint saying much," she said, while noting that Shane told her that he does not know his attacker.
Sandra explained that Shane left her residence around 3 pm on Monday to ply his trade and hours after she received a call with information about the shooting. "The person (caller) tell me must come to the hospital. I said, 'Hospital? For what?' And they said 'Shane…some robbers attack he and they shoot he,'" Sandra recalled.
By the time she was allowed to see Shane he was in and out of consciousness. Sandra said she left the hospital until 1 am yesterday after the nurses informed her that the surgery Shane underwent was successful.
She said based on what she was told, Shane was packing more dog food on a table when he was approached by the bandit. "…As fast as the food sell he does put back on the table. So he picking up and putting back and when he turn around he see this man (attacker) coming towards him with the gun," she noted. "…And he stand up. He watching the man (attacker), the man watching he and the man raise the gun to he and tell he give he the things (valuables) them," she said.
At this point, Shane reportedly attempted to run and was shot, she added.
Shane, this newspaper was told, is an ex-member of the Guyana Police Force. His mother said he left the job some two years ago, after which he took up the dog food business.
Around the Web