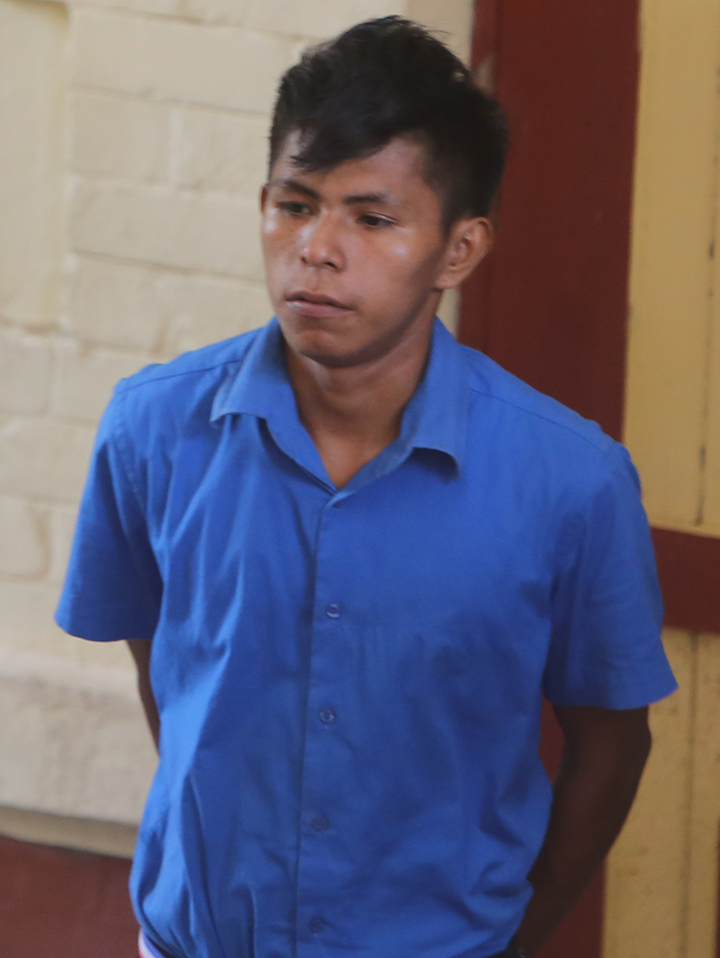 A young Port Kaituma miner was yesterday asked to post $70,000 bail for his freedom after he was charged with wounding a man, who may end up with a disability as a result of the injury.
Lee Roberts, 19, a gold miner of Port Kaituma, pleaded not guilty to the charge that on September 20th, 2018, in Port Kaituma, he unlawfully and maliciously wounded Dominic Bumbury, causing actual body harm.
Prosecutor Simone Payne told Chief Magistrate Ann McLennan at the Georgetown Magistrates' Courts that Bumbury and Roberts are known to each other. On the day when the alleged offence occurred, it is alleged that Bumbury left his home to buy cigarettes and while on the way to a shop he saw Roberts slapping his cousin. As a result, he intervened and a scuffle began. Roberts, it is further alleged, later left and returned with a cutlass, with which he chopped Bumbury to his right arm.
Bumbury suffered a cut to his right shoulder that may cause disability, the court heard.
The magistrate granted Roberts his release on $70,000 bail with the stipulation that he is to not go with in 50 ft of Bumbury. Roberts also has to report to the Port Kaituma Police Station every other Friday until the completion of his trial.
Around the Web