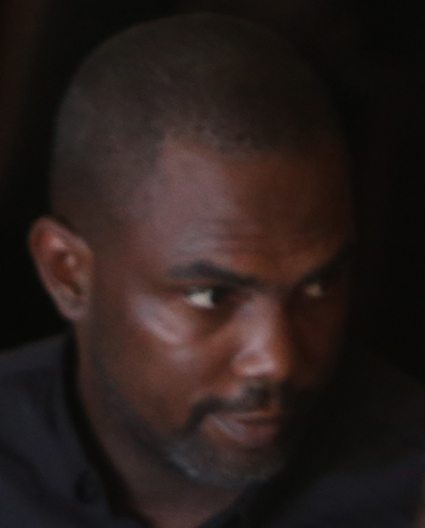 Months after being cleared of a ganja trafficking charge, Colin Denny is expected to return to court today on a new drug charge. 
Denny, of Lot 41 Charles and Howes streets, Charles-town, Georgetown, was arrested by ranks of the Customs Anti-Narcotic Unit (CANU) on Wednesday night.
Stabroek News was told that Denny was under surveillance at Church Street, Georgetown, when he allegedly handed a bag containing cannabis to a driver of a bus service.
Upon allegedly handing over the bag, which contained over 2 kilogrammes of cannabis, he was arrested and taken into custody, a CANU source explained.
In May of this year, Denny and his co-accused and common-law wife, Malika Softleigh, were freed of the charge of trafficking cannabis after trial magistrate Judy Latchman found no evidence against them.
They had been charged with trafficking 57.8608 grammes of cannabis in three 100-pound gas cylinders.
CANU had alleged that the cylinders, which were purchased by Softleigh, had been sent to Berbice and were then returned to Georgetown, at the home of Softleigh's cousin at Tucville.
At the Tucville address, the cylinders were cut open and mud was found stuffed into the bottoms along with black plastic. When the plastic was removed, several parcels of transparent packages, containing leaves, seeds and stems, suspected to be cannabis, were found.
However, Magistrate Latchman stated that there was no evidence presented to show that the two accused had control of the cannabis. She added that there was nothing to prove that the prosecution's main witness did not have other gas bottles in the home, or that she did not tamper with the cylinders.
Around the Web