On their second court appearance, two men were granted $300,000 bail by Magistrate Sherdel Marcus -Isaacs on Thursday last for their alleged possession of a firearm and ammunition.
The two, 32-year-old Jason Hunte and 33-year-old Terrence Frank, were charged along with Michael Vanderstoop who has since pleaded guilty and was sentenced for the offences.
It was alleged that the two along with Vanderstoop on September 6th, 2018, at Samatta Point Grove, East Bank Demerara, had in their possession one 9mm Pistol and a .45 pistol without being the holders of firearm licences. It was further alleged that the men, on the same date, had in their possession nine rounds of live 9mm ammunition and four rounds of .45 ammunition.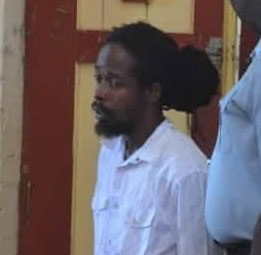 When the matter was called on Thursday before Magistrate Marcus-Isaacs at the Providence Magistrate's Court, attorneys for the accused renewed their bail applications.
Frank's attorney Patrice Henry stated that his client did not have possession of the firearm or ammunition as he entered the car with nothing and was only there for about two minutes.
Hunte's attorney George Thomas also stated that his client was only a passenger of the vehicle and no evidence showed that his client was the owner of the haversack that the gun and ammunition were allegedly found in.
Magistrate Sherdel Marcus-Isaacs granted both men $150,000 bail each for each charge.
Around the Web