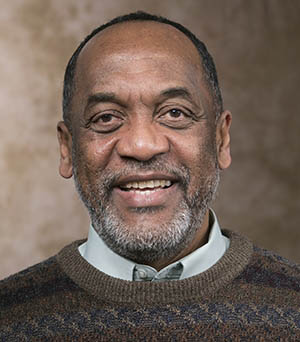 Energy Expert and scientist Dr Vincent Adams is tipped to be the new head of the Environmental Protection Agency (EPA) and is expected to formally take up the reins today, sources have confirmed.
Dr Adams takes over from Khemraj Parsram who has been acting in the position following the resignation of the substantive head, Dr Inderjit Ramdass.
With a wealth of experience in the energy sector, Adams' appointment comes against the backdrop of impending production in Guyana's nascent oil and gas sector. With production expected to begin in 2020, it is expected that the EPA will have a critical role in planning and oversight.
Adams is the holder of a Degree in Civil Engineering, a Masters' Degree in Petroleum and Geological Engineering and another in Geohydrol-ogy. The Linden-born scientist is also the holder of a PhD in Petroleum and Geological Engineering and another in Environ-mental Engineering.
He retired last year, after three decades with the United States Department of Energy, where he served in key leadership roles including technology development; dismantlement and cleanup of the nation's nuclear weapons complexes; executing the Government's Environ-mental Stimulus programme and creating and managing the Science, Technology, Engineering & Math (STEM) programmes for nine universities in the U.S.
He  has also served as U.S. Representative and expert to the International Atomic Energy Agency on project management, and technology and standards development for member nations; U.S. Representat-ive on the Nuclear Energy Agency/Organization for Economic Cooperation and Development Task Group and Chairman of two major  International Scien-ce & Engineering conferences. His others roles included serving as Chairman of the Southern Section of The Air & Waste Management Association – the pre-eminent environmental professional organisation with over 10,000 members internationally.
Adams also led technology development for protection of ports and highways from terrorist attacks; transformation of nuclear weapons technologies into applications for medicine, greenhouse gas curtailment of fuel cells; and transformation of two Federal Departments into High Performing Organisations. He developed the equations governing state-of-the-art industrial air pollution control systems; and as a Senior Petroleum Engineer with AMOCO Oil Company, conducted pioneering work to enhance the recovery of oil and gas that is now widely used in the oil industry.
While he had been returning annually to the country of his birth for over three decades to conduct charity work, he signalled his intention after retiring from DoE, to return and serve here.
Earlier this year, he was  appointed the Visiting Distinguished Engineer in Residence at the University of Guyana (UG), taking on a leading role in restructuring and revamping the Faculty of Technology, with a vision of leading the capacity-building for oil and gas production and, for the longer term, to transform the faculty into a world-class engineering department.
Initial ongoing activities, he had informed at the time, included establishing partnerships with private industries and the local private sector, government, other universities such as the University of the West Indies and the University of Trinidad and Tobago; uplifting the faculty's resources; upgrading the curricula to match the needs of the country; and seeking national and international accreditation.
He played a role in the transforming of the Faculty of Technology at UG to the now Faculty of Engineer-ing and Technology.
"I am also providing advice to the Vice-Chancellor in his quest to elevate the university to world class standards, in consort with the nation's vision and needs," he in a past interview.
During that interview, he had also said that although Guyana is expected to become an oil producer, he believes firmly that agriculture and renewable energy will actually be the country's keys to long-term sustainability. He had also said that he would be relaying this not only to government but to Guyana's citizenry when he returns here, to continue "giving back" to the country of his birth.
"If anything, my belief in Guyana having the potential to become the richest country on the planet is now even more strengthened with the discovery of oil. But here is a surprise coming from me: Guyana's long-term sustainability is not oil. It's in agriculture and renewable energy sources," he had said.
"Investing the oil revenues in agriculture, renewables and education should be of the highest priority for long-term economic sustainability after oil depletion. Production of oil may only last for maybe 30 to 40 years," he added.
A firm believer in renewable energy, given the benefits to the environment and the recognition that it is the future, Adams said that Guyana could begin leading the way regionally.
But with oil production set to begin here in 2020 and the prospect that hydrocarbons could be cheap, he believes that Guyanese have to focus on climate change and the environment and not the short-term cheap energy. He said that a transition from hydrocarbons to renewables will be a major cultural change and a challenge would be urging the populace towards a "green economy."
He clarified that when he speaks of "going green," it was in no way politically connected, given that the APNU+AFC government has used the term as one of its political slogans.
Nevertheless, he pointed out that he has seen the government's Green State Development Strategy and was impressed by the passion and commitment expressed in both deeds and words by President David Granger and ministers, especially David Patterson, on a "Green Guyana."
He said like the U.S., the Government of Guyana has to lead the way in demonstrating its will to transition towards greater use of renewable energy, including solar, wind, hydro and biomass sources, by sticking to its plan to transition every government building, including hospitals and schools, to alternative sources of energy within the next five years.
Additionally, he said legislation should play a key role in advancing this vision and he mentioned the award of tax credit incentives for the installation of solar panels as part of new construction projects as an example.
Around the Web