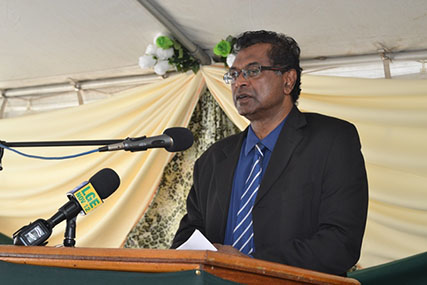 Amidst the regular discovery of contraband at prison facilities across the country, Minister of Public Security Khemraj Ramjattan on Sunday urged the officers of the Guyana Prison Service to speak out on collusion between their fellow ranks and inmates.
"I've said on several occasions that silence is violence.  If we shut our mouths to the wrongdoings, it will occur, so we must speak out," Ramjattan was reported as saying by the Department of Public Information (DPI) during remarks at the 35th GPS Thanksgiving Service for Prison Service Week.
The event was held at the Cecil Kilkenny Training School, at Lusignan, East Coast Demerara.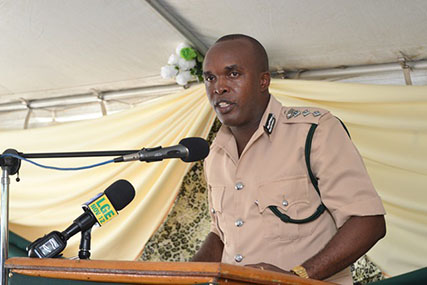 According to the DPI, Ramjattan said the GPS has been seeing a surge of incidents of collusion and he called for there to be a higher level of integrity among officers.
"We can have all the infrastructural developments and arrangements in concrete fashion, but if we do not have the professional officers and work staff wanting to do their jobs with integrity, all that is beautiful around you all come to naught," he said.
Ramjattan added that great institutions are made up of individuals who speak out upon seeing wrongdoing.
"They then realised, as we must today… that they must grow out of the wrongdoing, grow out of the corruption, grow out of the greed and avarice and they became institutions that are world renowned," he said.
Meanwhile, the report said Director of Prisons (ag) Gladwin Samuels also addressed the service and he said the rogue elements of the Prison Service will sooner or later "weed themselves out," while noting that some 28 officers were dismissed so far for 2018.
Of the 28 dismissed ranks, 11 were charged for drug trafficking-related offences. Additionally, he said there are currently 12 ranks interdicted from duty, nine of whom are charged either departmentally or criminally with trafficking-related activities.
"Let them remind themselves that in Guyana we say, 'time longer than twine,'" the Prisons Director said.
Around the Web