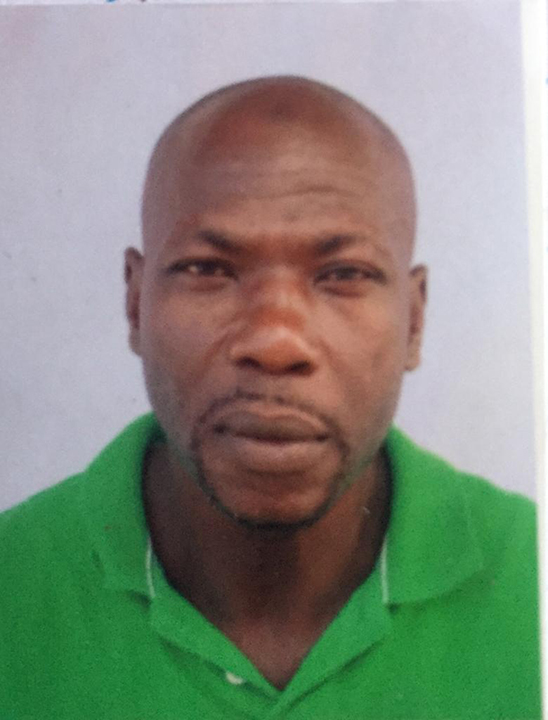 The police in 'F' Division are currently on the hunt for the suspect/s who brutally chopped a 51-year-old miner to death sometime between Sunday evening and Monday morning near Puruni Landing, in Region Seven.
Dead is Kelvin Daly, a father of four of Lot 86 Ann's Grove, East Coast Demerara.
Daly's bloodied body was discovered around 7.15 am on Monday along a trail located about a mile away from Puruni Landing by one of his colleagues, who was on his way to their camp.
He had chop wounds to his head, throat and back.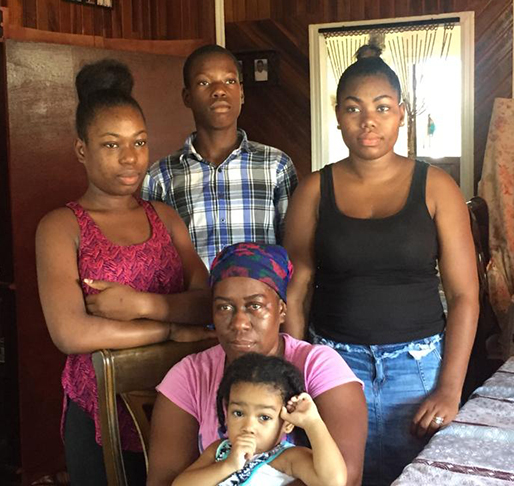 Divisional Commander Kevin Adonis yesterday confirmed that Daly was killed sometime after 5.15 pm on Sunday and before 7.15 am on Monday, when the discovery was made.
He said an investigation was ongoing but no arrest has yet been made. However, a police source told Stabroek News that while the motive of the crime remained unknown, several persons had been questioned.
The co-worker who made the discovery, a 34-year-old miner, also of Ann's Grove, reportedly told the police that he and Daly were 'punters' who worked  in a camp located a short distance from Puruni Landing.
The man explained that he last saw Daly on Sunday afternoon, when he left the camp to raid mining lands.
When Stabroek News visited the dead's man home yesterday, his family was in shock. "Like we can't believe on to now that this happen. Royo is no more," one relative stated.
Shonette Andrews, the dead man's wife, told this newspaper that he left home in December last year to work in the interior. It was the longest he had ever stayed in the interior, she said.
Andrews added that Daly would make contact with her but not often. However, she learnt he was returning home after one of their sons, who also worked in the area, returned home last Sunday and informed her.
"Last week Sunday he son come out from the bush and he seh he [Daly] gun come out back next two days, he want catch up lil more and that was it. He never come home," Andrews said.
It was the same son who told her that someone came to their home and told him that Daly had been chopped. She said after hearing the report she ran out and a girl showed her the picture on a phone. "So I ask she, 'This is who? And wah happen to he, if he dead.' And she seh, 'Is [he]. They chop he up.' Duh is when I start crying," Andrew said.
She said she didn't immediately recognise him but her worst fears were confirmed when she had a glimpse of his face.
The woman is calling for justice and is hoping that the police would apprehend the suspect/s soon.
Meanwhile, one of Daly's aunts, Janet (only name given), said when she last saw him several months ago, he told her he was going into the 'Diamond Field.'
"He [Daly] tell me he going and mek a spin in the Diamond Field. He leave a long time to go in there. So, yesterday [Monday], I saying is why this bai stay so long and not coming home," Janet said.
She added that she learnt what took place on Monday after she stopped at her brother, who informed her that he had heard that Daly had died.
 "So, I say, 'Yuh making joke,' then someone start showing me on the Facebook… everybody bring this thing and show me. He [Daly] hand chop out and he neck got a long cut. That's why they say when you in the Diamond Field, don't ever let anyone know that you coming home. They average that he was so long in the Diamond Field that he had to come home with money or something," Janet explained.
Daly's body was transported to the city yesterday. An autopsy is scheduled to be conducted today.
Around the Web