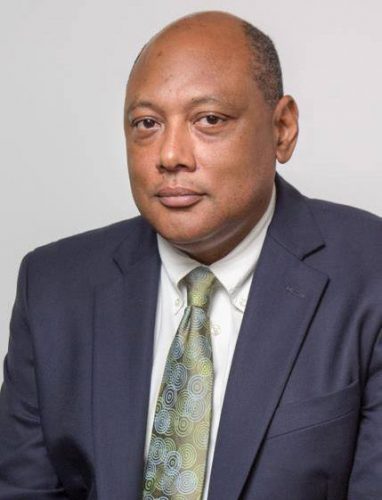 A miner died in a pit cave in at Mowasi Backdam, Konawaruk, Potaro on Monday evening, resulting in Minister of Natural Resources Raphael Trotman yesterday ordering an immediate enforcement operation to address the increase in mining-related deaths.
The cave in occurred around 6 pm on Monday while the now deceased Lennox Douglas, 33, a resident of Canvas City, Wismar, Linden and two other men were working in the mining pit.
Stabroek News has learnt from sources that the surviving miners reported to the police that they were all in the mining pit operating a four inch dredge when a portion of the wall collapsed and struck Douglas to his head.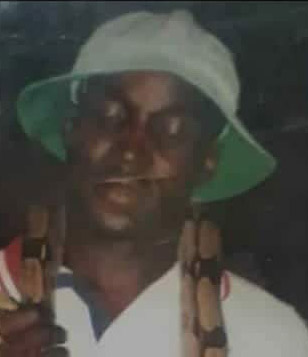 He was picked up and taken to the Issano Health Centre, where he succumbed while receiving medical attention.
Douglas' two co-workers are said to be assisting the police with the investigation.
Following reports of the fatal accident and others, the Ministry of Natural Resources announced that Trotman has ordered an immediate enforcement operation to be conducted jointly by the Guyana Geology and Mines Commission (GGMC) and the ministry's Compliance Division's Corps of Wardens to address problems of a similar nature in the mining areas, where there have been an increase in legal and illegal mining activities and accidents. The agencies, the statement said, are expected to provide a report upon completion of the operation.
The ministry, which extended condolences to the relatives of Douglas, noted two other recent mining related deaths in Mowasi Backdam, Konawaruk, Potaro last month.
On September 17th, miners Deon Sproston, called 'Jersey Joe,' 36,  of Mabaruma, North West District, and of Lot 133 Mon Repos, East Coast Demerara, and Shawn (only name provided), a resident of Aishalton Village, Rupununi, died in a pit cave-in. At the time, the ministry said, they were engaged in illegal mining on a concession.
As a result, Trotman had ordered an immediate investigation.
Police had said the two deceased along with other persons were working at the pit wall, when a portion fell on the deceased men. At the time, the rain was pouring and a large portion of the pit wall broke off and fell on both deceased, covering them with large stones and gravel/mud, police explained.Persons who were at the mining pit rushed to their rescue but were unsuccessful. The men's lifeless bodies were pulled from the debris two hours after the collapse.  Their bodies were rushed to the Mahdia District Hospital, where they were pronounced dead on arrival 
In 2015, a Commission of Inquiry set up by President David Granger in wake of continuing deaths in the mining sector due to unsafe practices, had determined that many operators practice "short cuts" in the digging of mining pits, which lead to greater instability, especially in the rainy season.
The inquiry also found that worker inexperience, lack of training, lack of technical inputs and corruption at some levels of the GGMC contribute to the dangers faced by workers in the sector.
Around the Web