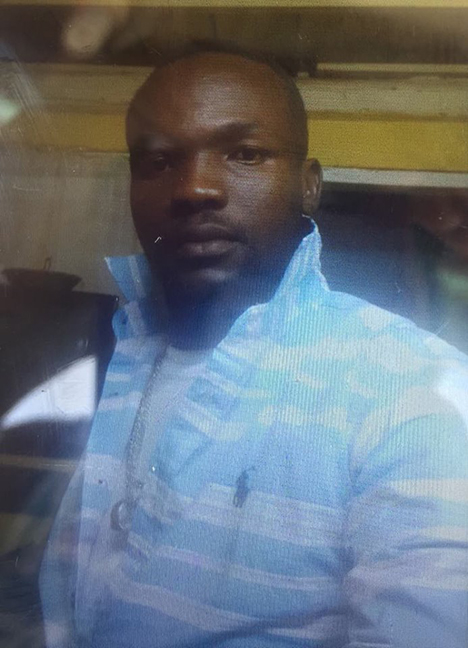 A Grove Squatting Area carpenter was discovered dead in a drain outside the compound of the city magistrates' courts on Avenue of the Republic, on Sunday morning, and an autopsy yesterday confirmed that he was murdered.
Dead is Shafiyq Forrester, 28, of Lot 197 Sarran Street, Grove Squatting Area, East Bank Demerara.
Forrester's lifeless body was discovered around 7 am on Sunday.
Police spokesman Jairam Ramlakhan yesterday confirmed that the investigation took a twist after an autopsy revealed that Forrester died as a result of asphyxiation due to drowning, compounded by compression injuries to the neck and blunt trauma to the head. A person of interest is currently being sought, he said.
While the circumstances that led to Forrester's demise are still being investigated, this newspaper was informed that he was last seen in vicinity of the courts talking with a few individuals, who were subsequently seen chasing after him. Forrester was discovered dead several hours after.
Trudy Welcome, the dead man's mother-in-law, yesterday told Stabroek News that since the incident, Forrester's widow, who is five months pregnant, has been in a state of shock. She is not eating, sleeping or talking much, Welcome said.
Welcome explained that on Sunday morning, around 10 am, she received a call from her daughter, who related to her that she could not locate Forrester. "She seh she search and she ain't see he no way," the woman recounted.
According to Welcome, Forrester's wife last saw him alive on Saturday, when he left home to attend a birthday party. "All wah she saying is he left to go at some birthday, something like duh, with some friends and a cousin," Welcome said.
She added that both she and her daughter subsequently went to several police stations in search of Forrester.
However, while at Brickdam Police station, she said, the ranks on duty related to them that they found a shoe and a key. "Them [the police] seh them find a shoe and a key and when they show his wife, she seh duh is she husband boots," Welcome related.
She said at that point, they were told that a dead body was also discovered with the items. "Then them seh they want a picture of he to see if is the same person. When she show them the pitcha in the phone, them seh is the same person," she added.
Welcome and his wife were married last year.
Around the Web