Around 12 persons are now homeless after a fire of unknown origin destroyed a three-storey apartment building yesterday.
Businessman, Sean Gittens, is counting losses estimated at over $30 million, after his Lot 455, Section 'B', Sophia Home was gutted by fire yesterday.
Gitttens told this newspaper that he received a call after 11 am yesterday that the building was on fire. When he arrived, he noted, only a section of the building, at the back, which was not occupied was on fire.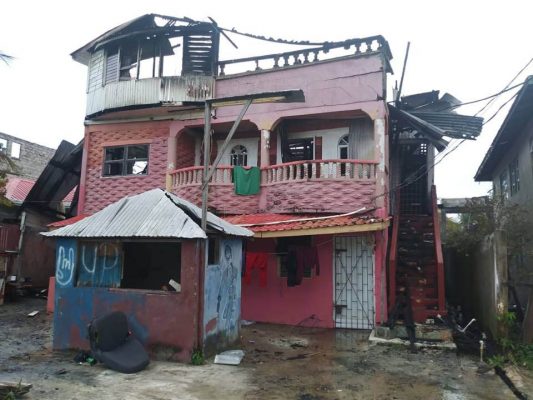 "We try throw up some bucket with water but that didn't wuk", he noted.
The homeowner expressed his frustration with the response of the fire service, stating that at least half of the building could have been saved, if only the fire service arrived on time, had a good supply of water and was organised.
 "I was up in this building, and look at it now", the distraught man said, "Nothing we couldn't save, not even my tenants things."
Around the Web