The Ministry of Citizenship yesterday said it is concerned about the number of Venezuelan migrants arriving at Parika, Essequibo Islands- West Demerara Region (Region Three) without documentation as well as those not presenting themselves to immigration authorities and it will be boosting its presence in the area.
At a meeting of the National Multi-Sectoral Coordinating Committee, Minister of Citizenship,  Winston Felix mandated the Immigration Department to buttress its operations at Parika, Region Three while working closer with the Ministry of Public Health to document, screen and vaccinate persons arriving via that route.
To date, the Immigration Department says it has recorded a total of 2,779 migrants here, a release from the Ministry of the Presidency noted.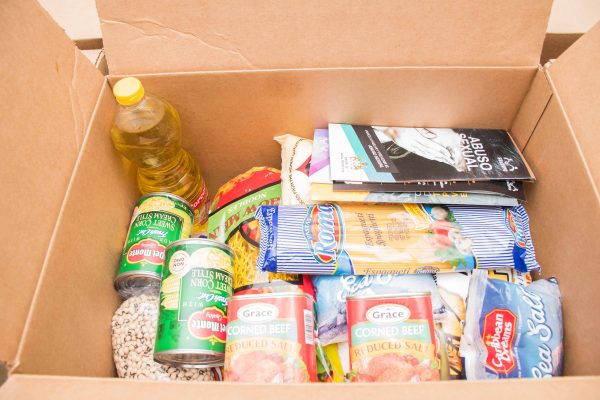 Over the past weeks, the International Organ-isation for Migration (IOM) has been using the Displacement Tracking Matrix (DTM) system, to identify needs and vulnerabilities of those displaced. Through that system, the IOM has been able to ascertain that for the Barima-Waini Region (Region One) and the Demerara-Mahaica Region (Region Four), migrants coming to Guyana are young with the overwhelming majority being female.
The DTM has also shown that the most important needs at this time are assistance with documentation, food and employment or income generating activities, the release said.
Based on the interviews conducted in Regions One and Four, the release said that the vast majority of migrants indicated that Guyana is their final destination, at least for the duration of their displacement.
Going forward, the release said that IOM will be working closely with the Immigration Department to develop Standard Operating Procedures (SOPs) to address occurrences like the influx of Venezuelan migrants.
The Committee was also told that while the arrival numbers are not very high, the situation can change sharply as other countries tighten their immigration policies or even close their borders as Brazil briefly did in August.
Regional Coordinator of the United Nations High Commissioner for Refugees (UNHCR), Joel Anderson, who was present at yesterday's meeting, informed that his organisation is currently working on a Humanitarian Response Plan through which Guyana will be eligible for assistance under the Caribbean Chapter.
Meanwhile, with respect to reports of an outbreak of gastroenteritis in Blackwater Village, Region One, the Ministry of Public Health representative informed the Committee that 141 Venezuelans were treated, and the situation has been stabilized, the release said. Additionally, Community Health Workers are working in Yarakita, Whitewater, Morawhanna and Kariako communities.
In terms of direct relief, last week, the IOM shared 140 non-food item kits to Yarakita, Whitewater, Imbotero and Kumaka located in Region One while the Civil Defence Commission has also sent an additional 84 food and non-food item hampers to that Region.
Further, the United Nations Children's Fund, another international partner on the Committee, recently received an additional US$500,000 as aid relief efforts.
Around the Web