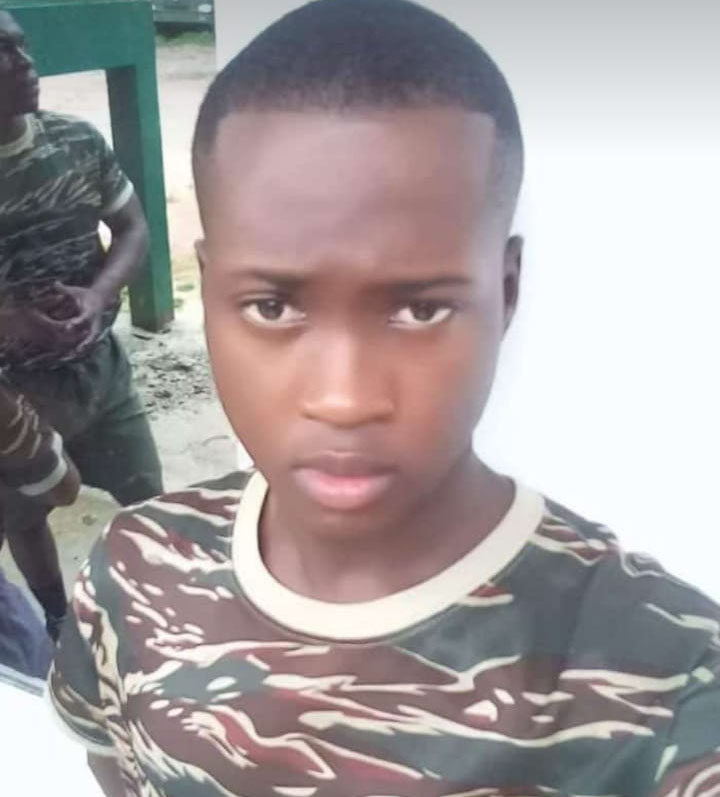 The Guyana Defence Force (GDF) has sent a team to the South Rupununi to investigate the reported drowning of Teron Halley, reports say.
Halley, 20, of El Dorado Village, West Coast Berbice allegedly drowned on Monday evening while swimming in the Rupununi River.
A sister of the deceased soldier told Stabroek News that the Guyana Defence Force told the family that a team from the army would have left on Tuesday to investigate the circumstances surrounding her brother's death.
In the meantime, Halley's remains have been brought back to Georgetown and are currently at the Lykens's Funeral Home awaiting a post-mortem examination which is scheduled for tomorrow.
The young woman said the family last heard from Halley on Saturday afternoon when he called them using a colleague's phone, but as news began circulating, they decided to call the said phone in hopes of being able to talk to the young man.
 However, the sister explained that when they first spoke with Halley's colleague, he was hesitant about divulging information to her but later told their father that the GDF soldier drowned while swimming in the river.
"He told my father that they were playing football on Saturday afternoon and then decided to go bathe at the river when they finished playing. He said that my brother swim across to the other bank and then started saying that he couldn't make it back and then drown. That is all the information that we got," she shared.
Halley, who was attached to the GDF/ Brazilian group that has been drilling wells in Region Nine had been deployed at Karaudarnau, South Rupununi at the time of his death.
Reports reaching this newspaper indicated that the GDF rank and his colleagues ventured to a location along the Rupununi River known as the "swimming pool." It is alleged that during his time in the water, Halley, who is said to be a good swimmer, experienced cramps which caused him to call out for help from his friends who were also there.
Not long after, he disappeared and his lifeless body was recovered more than an hour after and transported to the Lethem Regional Hospital's mortuary.
The Guyana Defence Force has not yet issued a statement on the death.
Around the Web