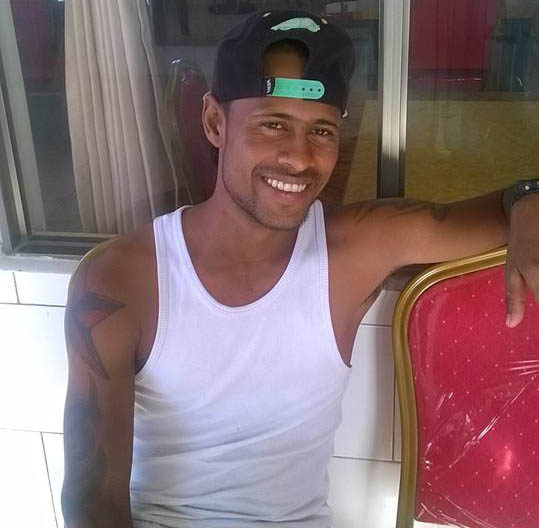 Five persons are currently in police custody in connection with the murder of Christopher Swamy, who was shot and killed during a robbery outside of his Mon Repos, East Coast Demerara home in the early hours of Sunday morning.
Crime Chief Lyndon Alves yesterday told Stabroek News that although five persons are in custody, the police are searching for another suspect.
Alves explained that they have obtained statements from the persons in custody and he is confident that they will be able to crack the case and close the investigation.
He stated that it has been established that Swamy's death was a robbery-murder.
Swamy, 30, a handyman and father of one of Lot 161 Mon Repos was celebrating with his family when they came under attack at around 1.30 am on Sunday.
A suspect was held and reported to have been positively identified during an identification parade on Monday.
Swamy died as a result of a gunshot wound he sustained to his chest. A warhead was also recovered from his body, Commander of 'C' Division Calvin Brutus told this newspaper.
The police had said that their investigations revealed that Swamy, his wife and her sister, along with Rawle Williams, 28, and his sister Marcia Williams, 38, also of Mon Repos, were drinking in front of Swamy's home when they were pounced upon by two masked men, one of whom was brandishing a handgun.
The suspects reportedly relieved Marcia of her cellphone and a sum of cash, hit Rawle on the head and shot Swamy in the chest, after which they fled.
Swamy and Rawle were rushed to the Georgetown Public Hospital, where Swamy was pronounced dead on arrival, while Rawle was admitted.
Around the Web