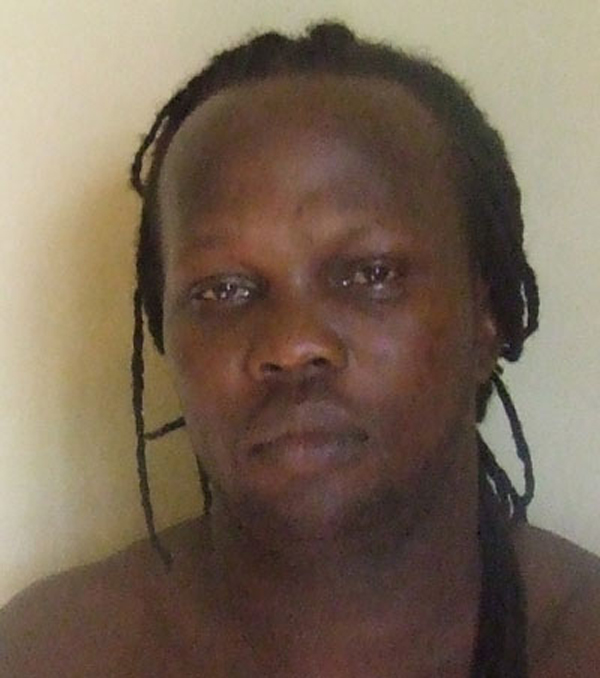 -agencies to meet on seizure of local assets
Shervington Lovell and one of two men held with him in Jamaica on drug trafficking charges were on the radar of the Customs Anti-Narcotic Unit (CANU) for years, according to the agency's former head James Singh, who says he feels vindicated by the arrests.
"We were after these guys for a long time and to see them arrested is a breath of relief. I congratulate all those involved and it is nice to see that in the end the bad guys are caught," Singh told Stabroek News yesterday.
Lovell, called 'Big Head,' and Colombian Ricardo Ramirez were arrested along with a Surinamese national last Thursday morning at the Norman Manley International Airport in Jamaica on drug trafficking charges. The United States is seeking to extradite the men and while Lovell and the Surinamese national waived their rights to contest the application, Ramirez is fighting it.
Singh said Ramirez is no stranger to local law enforcement authorities as his activities here were being monitored and he was even held by CANU during an operation. He said that no evidence was found then against any of the occupants of a vessel and it was subsequently released.
"It is thought that I intercepted a boat during a legitimate operation and I subsequently let the boat go, despite not having any evidence, and there was a CoI [Commission of Inquiry]. I presented the facts that led to the operation and some of the people who were involved in the operation are the same people who are held right now… Ramirez and Lovell are known to law enforcement. The police would have held Ramirez a couple of months ago for fuel smuggling in the North West area," he said.
Although Ramirez is Colombian, he lives in Port Kaituma.
On February 14th, 2017, a wooden vessel, owned by Ramirez, was brought into port at Charity, Essequibo, by CANU to be searched on suspicion that it was believed to be smuggling fuel and drugs. United States Drug Enforcement Authority personnel, the police and CANU were present during the search and the vessel was released.
Two days later, another vessel, a trawler named Lady Michelle, was intercepted in international waters off Suriname with some 4.2 tonnes of cocaine, which had an estimated street value of US$125 million. Authorities here said that vessel had not been to Guyana since 2013.
About two months after both incidents, in mid-April of 2017, President David Granger ordered a CoI to investigate CANU's role in the interception and subsequent release of the wooden vessel.
It was believed by local law enforcement that the wooden vessel was used to shuttle cocaine to the trawler.
But Singh says that there was no evidence that his agency could have relied on to hold the boat longer and it was forced to release it. "We stopped a boat and searched and that boat was released and two or three days later a trawler was held off the coast. That trawler never came to Guyana. They are totally two different vessels. I acted in [the] confines of the law. Nothing illegal was found on the vessel, so there was no reason to detain it further. You can't hold something and detain it without evidence," he said. 
Singh added that throughout the process, he kept Minister of Public Security Khemraj Ramjattan informed and believes that he in turn updated the President about what was happening. "I shared everything with my subject minister and I provided all the facts to support that in the CoI," he stressed. The former CANU head stated that he related the events and his actions to the CoI but to date has not been privy to its findings.
Instead, he was sent home following the leave he was sent on during the CoI's work.  "The COI has been completed, I gave all the evidence but nothing has been said of the findings. I was dismissed without being told if there was any wrongdoing on my part and what it was if there was. A CoI was held without anyone telling me what was right and wrong. Everything I know is what was said by Minister [Joseph] Harmon and so on that was reported in the newspapers," he said.
"None of the findings of the CoI was ever shared with me. None of that information was shared with me but the fact that we know these characters now held in Jamaica and we knew about them here, justice was done for me," he added.
He urged government to make the findings of the CoI public or if they are too sensitive to at least share what findings, if any, were made against him. "I have been told nothing since," he said.
Nonetheless, Singh says he feels vindicated by the arrests of Lovell and Ramirez because it shows that CANU has never stopped working and continues "to go after the bad guys."  "It is something long in the making," he added.
Seizure of assets
Meanwhile, current CANU head Michael Atherly yesterday said the agency is prepared support the works of the Financial Intelligence Unit (FIU) and Special Organised Crime Unit (SOCU) to seize the assets of Lovell.
Atherly, in a telephone interview, explained that the agencies are preparing to go after Lovell's assets.
Stabroek News understands that the heads of the agencies are expected to meet to discuss the matter before the end of the week.
Lovell is said to be the owner of two multi-million dollar hotels, located in Georgetown and New Amsterdam.
Through the company S&S Mining, Shervington and his brother Shawn purchased the Tower Suites hotel in 2015 at a reported cost of $766 million and undertook major renovations. Then just three years later, in 2018, he was able to open the Leisure Inn Hotel in Berbice, which had a price tag of around $450 million.
His arrest follows "months of investigations" by local, regional and international authorities.
"It has been several months of investigations… between local, regional and international partners," a law enforcement source told this newspaper after Lovell's arrest.
Lovell was tracked when he left Guyana and the Jamaican authorities were reported to have been waiting for him and his associates. As soon as he stepped off the plane, he was nabbed. He is said to own properties on that island as well and it is expected that these will be seized by the authorities there.
In 2010, police here had issued a wanted bulletin for Lovell and many others in connection three sets of execution-style killings. He turned himself in and was subsequently released without charge.
Around the Web