Two drug eradication exercises in B and G Divisions on Friday netted approximately eight acres of cultivated cannabis and 82 kilograms of processed cannabis, police reported on Saturday evening.
The exercises were conducted at Kimbia, Berbice River and Onderneeming, Essequibo Coast respectively, a police press release said.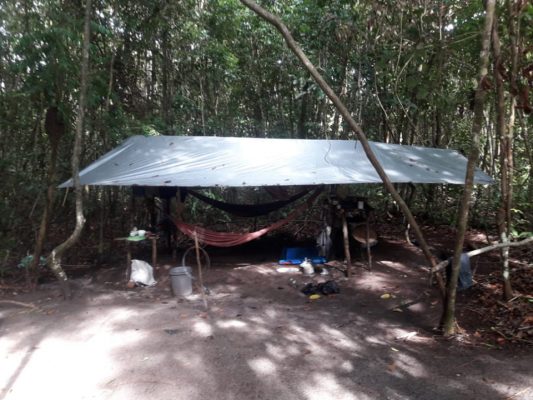 The plants under cultivation numbered about 7,600 plants and ranged in height from 5 inches to 6 feet. The plants altogether had an average weight of 15,025 kilograms, the release said while adding that the plants, dried cannabis and six makeshift camps on the cultivations, were photographed.
Samples of the drugs were obtained before being destroyed by fire.