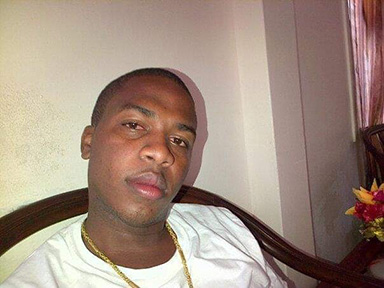 With new intelligence gathered, Commander of 'C' Division Calvin Brutus has said the police are working to apprehend the second suspect in last Thursday's carjacking and abduction on the East Coast of Demerara.
Brutus yesterday told Stabroek News that investigators are working with the information they have received and that checks were made for the suspect but they have so far come up empty handed.
He added that his division is collaborating with 'A' Division to apprehend the suspect.
The suspect and his accomplice, the now deceased Melroy Solomon, were involved in a shootout with the police. While Solomon was fatally shot during the encounter, his partner managed to escape.
At around 10.30 am last Thursday, the two men hijacked a car from Vick's Taxi Service at Foulis, East Coast Demerara and they escaped to Perth, where they abandoned the vehicle. Solomon and his accomplice then abducted a farmer, first robbing the man of his clothes, before having him take them out of the back lands on horseback.
After they were escorted by the farmer to the road, they boarded a taxi and were confronted by the police while exiting the village. Solomon reportedly opened fire at the police and was fatally shot during the exchange, police said in a statement on the shooting.
Around the Web