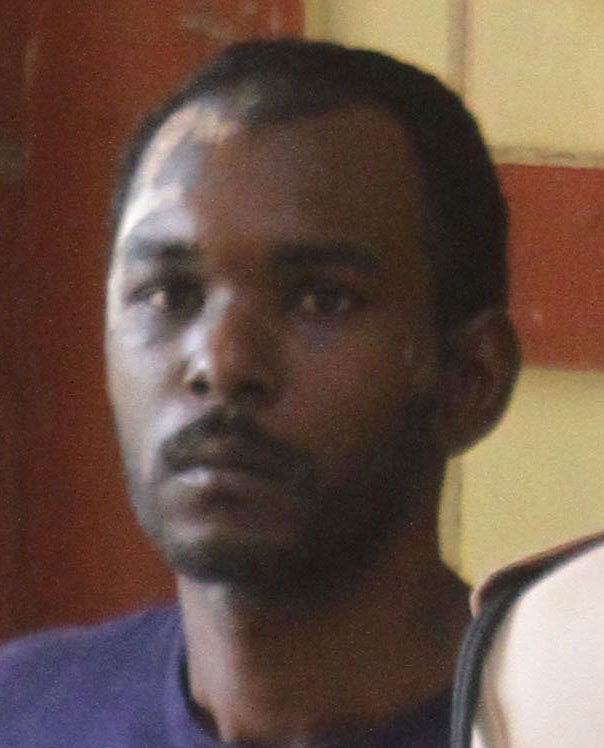 A South Ruimveldt man who was charged with causing death by dangerous driving and  related offences, was yesterday placed on close to $400,000 bail.
Trevor Singh, 25, of 3210 South Ruimveldt, was read the charge of causing death by Chief Magistrate Ann McLennan.
It is alleged that Singh, on November 1, at the corner of Cornhill Drive and Aubrey Barker Road, rode motorcycle CV 2681 in a manner dangerous to the public, thereby causing the death of Floyd House.
Singh, a construction worker, who stood in court with a cast on his right arm and injuries to the right side of his head and face, denied the allegation.
According to facts presented to the court, the defendant, on the day in question, at about 18:45 hours, was the rider of CV 2681, with pillion rider Collin Daniels. The prosecutor said that the duo were proceeding west along the southern side of Aubrey Barker Road and while in the vicinity of Cornhill Drive, they collided with House. Prior to his demise, House was riding his bicycle, proceeding west along the roadway.
The defendant and House were in an unconscious state when they were picked up by public- spirited persons and taken to the Georgetown Public Hospital, where House died of his injuries. The matter was reported to the East La Penitence Police Station and the defendant was later charged with the offence.
The prosecutor noted that the post-mortem report in the matter is outstanding.
Attorney Paul Fung-A-Fat, who represented Singh, requested that his client be granted reasonable bail in relation to the matter.
He added that on the night of the accident, it was raining and his client fell unconscious on the roadway and so is unable to recall anything in relation to the accident. He went on to state that Singh suffered a broken hand and several other injuries.
Having heard from both the prosecutor and the defending attorney, the Chief Magistrate granted the accused $350,000 bail and adjourned the matter until November 20.
Singh also appeared in the traffic court, where he was charged with being an unlicensed driver, having an unlicensed vehicle, being an uncertified driver and having an uninsured vehicle. He was granted a total of $40,000 bail; $10,000 on each charge.
He will also return to court on November 20 for these matters.
Around the Web