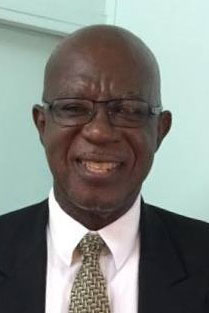 Saying that communities would not benefit from importing the political conflict between APNU and the PPP/C, attorney Mayo Robertson is contesting as an independent candidate in Georgetown's Constituency Nine, which comprises Lodge North to Meadowbrook Gardens, at  Monday's local government polls.
Robertson, in an interview with Stabroek News, explained that he is running as an independent candidate because he believes it would be better for the community to have an individual who is not being controlled by any major political parties serving the people. "I believe that the national political parties have such a strong history of non-cooperation and if we import them into our local communities, what we would in fact be doing is importing the same type of political tribalism. And I don't believe the communities are well served by that type of interaction between the major parties at the local level," he said. "I believe that an independent can listen and respond to the concerns and wishes of the constituents in a more direct and expeditious manner, without having to run it through any party hierarchy," he added.
The attorney said if elected he plans to tackle multiple issues within the constituency, like drainage, crime and ensuring safe spaces for young people.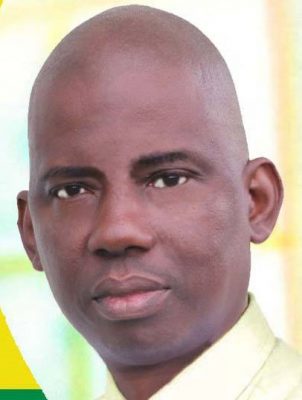 Robertson stated that if he wins, he would immediately move to contact the Guyana Police Force to conduct more patrols in certain areas within the constituency, especially at night time. He said in certain areas within the constituency, residents have expressed concerns about the crime rate.
"Another priority for me is more open access to city government. I don't think people know well enough how city government functions and how they can access services that city government offers and how they can work with city government," he said.
Robertson went on to say that he plans to have an open office where at least once a week persons in the constituency can go and speak with him about any issues or concerns about their communities.
As a resident of the constituency, Robertson related to Stabroek News that he has not seen much work done by the current council representative. "There've been sporadic attempts to keep the sidewalks clear of grass and weeds. There have been some attempts at road improvement but the quality of the road work is remarkably poor because within a matter of two or three months the road is back in bad shape again," he noted.
'Win, lose or draw'
Another candidate, Martin Gaul, who will be contesting on the AFC slate, also stated that he has not seen any works done within his community by the current council representative and that he too has heard persons within the community saying that they are unaware of who the current council representative is. He then added that he plans to change that by fostering a relationship with the constituents. "To change that we have to fill the functions of the local democracy. Local democracy is about the community, the local people, reaching them and having a personal relationship with them and having constant communication. I serve the people in my community but when I go on the council, I represent them," he said.
The current race is not the first for Gaul, who contested at the 2016 elections as an independent candidate. The man stated that he had no plans to run again but started campaigning after residents within his community encouraged him to do so. He noted that he decided to join the AFC slate because unlike other parties it would not seek to have its candidates put the party's interests before the community's interests.
Gaul added that even though he did not win the last constituency election, he continued working to develop his community. Gaul stated that many issues within the community affect him. "The bad alleyways, [which] our senior citizens are unable to use, and persons with disabilities are unable to use it. A wheelchair cannot go through those alleyways, they have to go all around the block, that's not fair," he said.
The man went on to say that if elected he would make use of the resources given to him to properly serve the members of the community and particularly seniors and persons with disabilities. "Our senior citizens, we stand on their shoulders; they have laid the foundation for us and we ought to treat them with more respect, love and care," he added.
However, the candidate stated that he will also be looking out for the youths of the community and also trying to make the environment better for them as well. Gaul wants to launch a programme where the youths within the communities will be mentored by the older members. "I intend to start to breed a new generation from the community level, where the entire community is involved in parenting our youths," he said.
Gaul added that if he wins, his first priority would be to deal with the drainage issue which causes flooding in the area. Gaul said that constituency's kokers are blocked and he would work immediately to rectify that.
He added that he will not be making promises to his constituents because he does not know what the financial situation at the city council is. Gaul assured, "win, lose or draw, I'm willing to work with whoever is elected and continue to work in my community."
Monica Thomas, of APNU, is the current First-Past-the-Post council representative but she will not be running again under that system at this year's polls, although she will remain on the APNU list for the proportional representation vote.
Stabroek News asked Thomas about some of the works that have been carried out during her period as the constituency representative and she mentioned the reconstruction of a bridge which was in a dilapidated state for a long time.
Despite repeated efforts, this newspaper was unable to contact Shonelle Smith-Daniels, of APNU, and Adio Galloway, of the PPP/C.
Meanwhile, several persons in the Lodge area they told Stabroek News that they do not know who is contesting in their constituency at the upcoming election. "I plan on voting yeah but we ain't know who to vote for 'cause we ain't see nobody come around hay and saying nothing," said Lodge resident Jamal Sergeant, who stated that since the last local government elections in 2016, the current council representative has done nothing for the community.
The man said that if in fact persons are campaigning, he feels that they may be neglecting the area. "We ain't seeing nobody coming around in the area and finding out nothing about the community and what we need," he added.
Another resident, who identified himself as Uncle Willy, said that he too has not seen any campaigning in the area and is not sure who is contesting at the election. He stated that the only thing he has seen so far was a sign hanging in midair with someone's face on it. "We ain't see nothing. I know they would come around with their flyers and put it on the post but even to that I ain't see. Just a sign hanging in the air deh saying vote for this person, but who is she? I don't know," he noted.
Around the Web