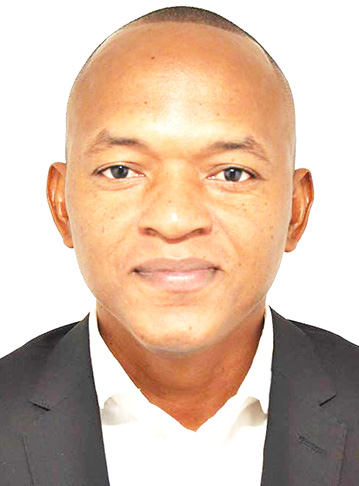 Sherod Duncan has said he is prepared to wait at home for however long the Board of the Guyana National Newspapers Limited (GNNL) takes to investigate his actions as General Manager of the Guyana Chronicle.
"I have time, I'll wait. I didn't do anything illegal. I did what I was hired to do and I stand by that," Duncan told Stabroek News in an invited comment, adding that his team did a great job in beginning to transition the paper to where it needs to be in the future.
He has also indicated that he has not been contacted to participate in any investigation or answer any questions about his actions since his appointment in July.
GNNL indicated two weeks ago that the Office of the Auditor General has been invited to investigate allegations that Duncan mismanaged funds from the organization and engaged in excessive spending.
This decision was announced one day after Stabroek News reported that the investigation had apparently not begun.
In a letter published on October 26, Mervyn Williams, writing for the board, indicated that a publicly reported matter related to the spending of taxpayer funds "would be best addressed internally."
He, however, went on to suggest that in responding to questions posed by this newspaper, Duncan was not in compliance with confidentiality clauses in his employment contract. Duncan disagrees.
"I haven't said anything sensitive or confidential to the company's interest. I think the public— since I was sent on administrative leave almost two months ago—deserve to know what became of the investigations," he said, adding that he was more concerned "about who leaked confidential company accounting information to the public." "I think all of our energy should be focused there and a thorough investigation should point us to the actor(s) easily," he opined.
The question of the release of this information was at the centre of a second investigation started at the same time Duncan was sent on leave.
Prime Minister Moses Nagamootoo directed on September 11 that both Duncan and Finance Controller Moshamie Ramotar be sent on Administrative Leave pending the
outcome of investigations.
Duncan had dismissed Ramotar after leaked financial documentation of his spending was reported by online news site Demerara Waves. This dismissal was revoked at the direction of Nagamootoo and an investigation launched into the issue.
Ramotar, whose letter indicated that "she should proceed on 14 days of administrative leave pending the outcome of the investigation" into whether she leaked confidential information to the press, has since returned to work.
According to Williams, that inquiry has been completed and the report is with members of the board.  
"Ramotar's resumption of duties is rooted in the completion of the inquiry and submission of the attendant report," he indicated.
Stabroek News continues to reach out to chairperson of the board, Geeta Chandan-Edmond but several calls to her phone over several days continue to be unanswered.
Based on records seen by Stabroek News, in June the company paid $189,995 for a laptop for Duncan and $100,000 in July for one Apple IPad. Other expenses allegedly include $160,000 to one "Jeffers" for work on the Chronicle's Facebook Page and $190,000 to IntellectStorm for work on its website and front page. In August, another $400,000 was paid to IntellectStorm as well as $54,000 to "Jeffers."
The company also purchased a drone in July for $140,000 and paid $92,000 for two backdrops—one in July and another in August. A retractable banner, valued at $55,000, was also purchased in August, as was a truss and tablet floor stand for $271,806.
The Social Media Coordinator was provided a computer valued at $260,000 and $75,000 was spent on a drone case.
Several other expenses detailed, included various payments for gas and repairs to the car assigned to Duncan and more than $700,000 in travel expenses for a trip to Lethem and one to New York.
Around the Web