As the police probe into the murder of Kwakwani midwife Paulette Wade, whose lifeless body was discovered in her home two months ago continues, one of the suspects who was initially detained for questioning was last week rearrested and subsequently released on station bail.
Commander of 'E' Division Linden Lord yesterday informed Stabroek News that the suspect who goes by the alias 'Dillon' was rearrested based on new information that had surfaced.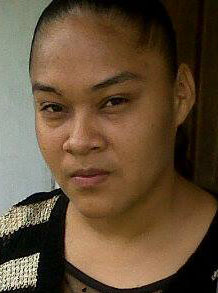 "….Based on information received, we had to re-arrest he (the suspect) and do some further questioning but we came up with nothing substantial so he was released", Lord explained.
He said the suspect was released after the police were unable to establish a case against him during his 72-hours detention period.
Wade's lifeless body was discovered on the floor of her Kwakwani home on Friday, October 26.
An autopsy later showed that she was strangled and bludgeoned in the head.
Six men including 'Dillon' were initially taken into custody for questioning but were all later released.
Prior to the autopsy, Wade's relatives were adamant that she was a victim of foul play and that she had not suffered an epileptic seizure as police would have initially considered.
Wade, 37, also called 'P,' of Kwakwani Park, Upper Berbice River, and her daughter, had retired to bed around 9 pm on the evening of October 25th.
However, when the child awakened around 6.30 the following morning, she found her mother's motionless body lying face down on a concrete floor clad in her sleeping clothes.
This newspaper understands that she called out for her mother but after the woman did not respond, the child left the home to notify a neighbour.
This prompted the neigbour to visit the Kwakwani Hospital compound, where she told the security guard, who in turn informed staff at the hospital.
The police were also informed and in the company of a doctor and nurses from the hospital, ventured to the woman's home, where the doctor subsequently pronounced Wade dead.
There was no sign of forced entry nor were there signs that the house had been ransacked.
Around the Web