Surprise searches at the Georgetown and Lusignan prisons yesterday uncovered more contraband items among inmates.
Police said a search, led by members of the Joint Services, was carried out at the Georgetown Prison on Camp Street, between 6.05 am and 9.13 am, and resulted in the discovery of improvised weapons, three hacksaw blades, 13 cellular phones, three phone chargers, eight packs of cigarettes, 21 cigarette lighters, 226 grammes of suspected cannabis and small transparent ziplock bags.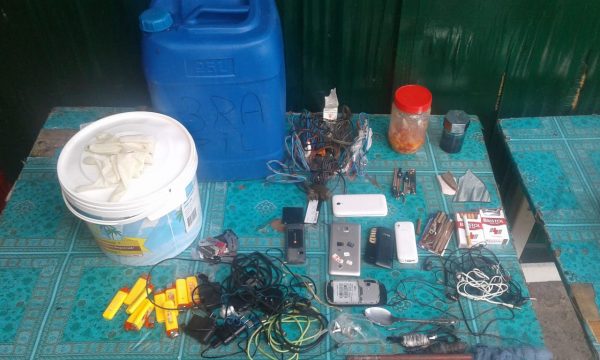 Meanwhile, at a separate search at the Lusignan Prison, which occurred between 6 am and 8 am, Joint Services ranks found four improvised weapons, 30 razor blades, nine needles, three geometry set compasses, a pair of scissors, four small plastic bags containing a quantity of cannabis, ten lighters, six cell phones, two cellphone batteries, seven chargers, five sim cards, and two memory cards, among other things.
Searches have been conducted regularly at the prisons since inmates started a fire that destroyed most of the Georgetown Prison last year. Weapons, phones and drugs are among the items most commonly found.  
Around the Web