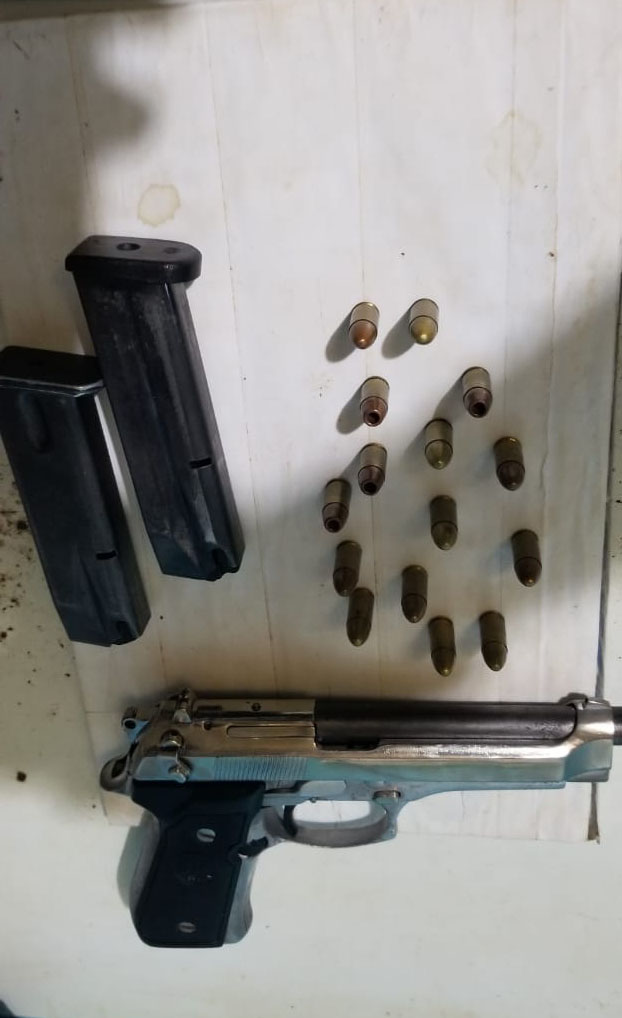 Joint Services ranks on Friday evening arrested a foreign national after he was allegedly found in possession of an unlicensed 9 mm pistol and ammunition.
The Guyana Police Force, in a press release issued yesterday, said that the arrest was made around 9 pm on Friday at Eteringbang Landing, Cuyuni River, during a patrol commanded by a captain.
Apart from the firearm, the 29-year-old Spanish speaking suspect was also allegedly carrying 2 magazines and 15 live rounds of ammunition.
He is currently being processed for court.
Around the Web