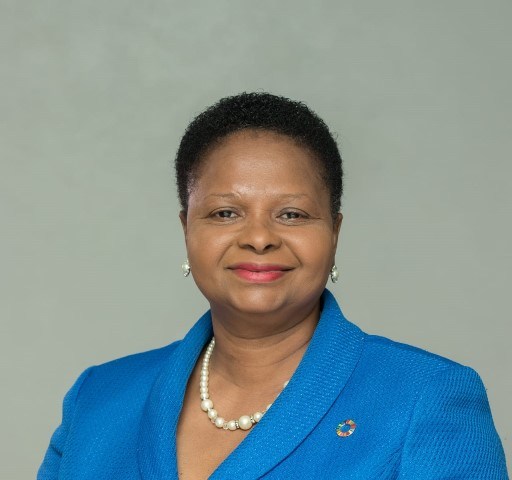 The recent statements made by Public Health Minister Volda Lawrence at a PNCR meeting appear to signal violations of several parts of the Code of Conduct that governs the behaviour of ministers and other public officials, raising the question of how the government will deal with the infractions.
Lawrence, who is the Chairperson of the PNCR, was recorded at the party's Congress Place, Sophia headquarters on November 25th telling attendees at a meeting that they should not be afraid to give jobs or contracts to party comrades, while indicating that she does the same.
"Well I got news for you: The only friends I got is PNC, so the only people I could give work to is PNC. And, right now, I looking for a doctor who can talk Spanish or Portuguese and ah want one that is PNC," she is heard saying.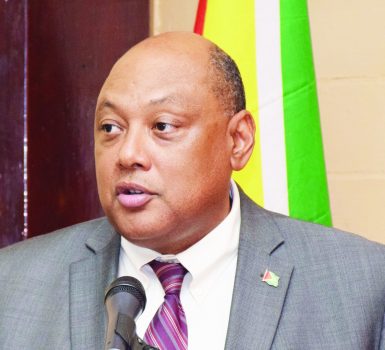 The presentation appeared to be a charge to those who had recently won seats or had been selected to serve on local government bodies following the November 12th local government polls, where the party lost ground to the opposition PPP/C.
Article 2 of the code, which addresses 'Discrimination,' states that "No person in public life shall in the course of the performance of his or her official functions discriminate against any person with respect to terms, conditions and privileges of employment or other official matters because of such person's race, place of origin, political opinion, colour creed, age, disability, marital status, sex, gender, language, birth, social class, pregnancy, religion, conscience, belief or culture."
The Code of Conduct also addresses the use of official influence.
It states, "No person in public life shall use his or her official influence in support of any scheme or in furtherance of any contract or proposed contract or other matter in regard to which he or she has an interest." Lawrence's statement about giving out contracts to party supporters can also be seen as violating this section of the code.
Although an apology was issued amidst mounting pressure and public outcry, observers believe that this is not sufficient and that government as well as the party should take action to discipline her for the unbecoming conduct. To date neither, the PNCR nor the coalition partner APNU, of which she is a member, have publicly commented on the matter.
State Minister Joseph Harmon, at a recent post-Cabinet press briefing, opted not to disclose government's position on the matter, instead saying that he is "sure that the party would review" the statement that the minister made and the explanation which she gave subsequently and "if there is need for any further elaboration then the party will do so."
He was specifically asked whether anyone from the government, inclusive of President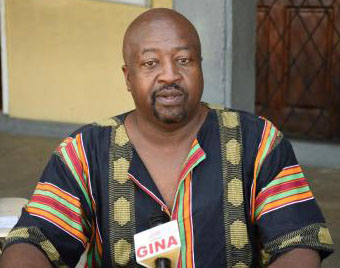 David Granger, has spoken to Lawrence about her comments.
There are no specific remedies or punishments outlined for those officials who do not adhere to the code, which lists ten principles expected to be upheld by public officials.
It lists accountability and states that "A person in public life shall be accountable to the public for his or her decisions and actions and shall submit himself or herself to scrutiny and criticism."
After her statements were made public, Lawrence first issued a press statement in which she showed no remorse for her remarks. Subsequently, she issued an apology to one section of the media and refused to face questions from reporters who subsequently approached her. Simultaneous with the statement, she took to social media where she posted a statement apologising for what was said.
Another principle is responsibility and the code states that "A person in public life shall have a basic responsibility to take decisions solely in the national interest without any benefit for personal gain, or material benefit for himself or herself, his or her family, friends and associates."
Additionally, transparency is also a principle enshrined in the code, which states that "A person in public life shall exercise his or her public decisions and actions with full and frank disclosure and shall provide when demanded by the public an explanation for his or her actions and decisions."
Impact
Lawrence, during the one-hour recording, was also heard addressing the PPP/C's capture of more seats on the Georgetown City Council at the polls. She said "there are 15 constituencies in Georgetown hence there are 30 seats around the Horseshoe table and the PPP ensured that they had 28 people looking like me running for Georgetown and two looking like Jagdeo… do you understand the strategy?"
She further said, "We don't have to wait no three years comrades. There are mechanisms for us to go back to the polls. You see this long, long story, me ain't able buse and cuss and waste me time; I lash you in you head and done the story. Done the story. Sometimes we like to yap, yap, yap, yap too much. Comrades; we have to run things in those NDCs… the same ones they say we lose. I challenge those on the East Bank and East Coast to get back into those NDCs and take them over. Don't run from this stupidness—dem ain't vote fo we because in some of these NDCs we just miss by a few votes. Take the statistics which you have and start to pick them off one by one. Before the three years out we must have another election going on in those constituencies. They took three from us in Georgetown… they got it in names and we will take it back. We will use the law, which is on our side and we will take it back."
Her statement, "I lash you in you head and done the story," has evoked consternation.
Lawrence was twice approached at Parliament Buildings last Monday but declined to speak to reporters.
Opposition leader Bharrat Jagdeo has condemned Lawrence's statements, calling them an admission of discriminatory labour practices.
Last Sunday, the leader of the AFC, which is in the governing coalition with Lawrence's group, APNU, rose to her defence.
AFC Leader Raphael Trotman dismissed concerns over the controversial statements.
"The Chair (Lawrence), I, as Leader, have known and worked closely with for 25 years, has never shown racial or political partisanship, but in fact, has worked tirelessly, as politician and as a minister of government, for the betterment of people of all walks of life and all backgrounds," Trotman said in a public statement after being contacted by this newspaper for a comment on the controversy over Lawrence's recorded remarks.
Trotman, who is a former member of the PNCR, said that his statement conveyed his personal views.
Dr David Hinds, a senior member of the WPA, which is also a member of governing coalition partner APNU, has, however, been critical of Lawrence.
Hinds said it is foolish for the coalition to merely dismiss the concerns over Lawrence's statements as he believes that it has the propensity to negatively impact voters at what would be the fiercely contested 2020 general elections. "I think it would have a negative impact on independent voters of all ethnic groups—the very group of voters that helped to push the coalition from the PNC's 34% share of the vote in 2006 to 51% in 2015. The coalition needs those voters to win. But that kind of rhetoric would signal to those voters that the PNC has resorted to the old politics. The coalition attracted those voters because they thought they were voting for something new, that the PNC had turned its back on that kind of crude politics and that the WPA and AFC would not tolerate it," he told Stabroek News.
He said that Lawrence's "rhetoric threatens to exhume the ghosts of the PNC's past" and makes a mockery of the new politics promised by the coalition.
"I have sympathy for the minister's apparent frustration with the ethnic imbalance in the political economy which was taken to exorbitant levels by the last government. But that imbalance cannot be corrected by overt cronyism and clientelism. It never did and never will. The minister is part of a government that has done precious little to correct that situation via a fair and just policy. So, if she feels strongly about the issue, she should be urging her government in that direction. That kind of rhetoric would scare away independent voters, while giving the opposition potent political ammunition to use against the government. I don't buy the nonsense that she is only saying aloud what is the norm. If it is wrong it should not be said period," he added.
He believes that if politicians don't have a commonsense answer to political defeat, they panic and resort to overt race-baiting and crass calls for ethno-political solidarity.
That behaviour, according to Hinds, would be politically detrimental for the coalition come 2020.
Around the Web