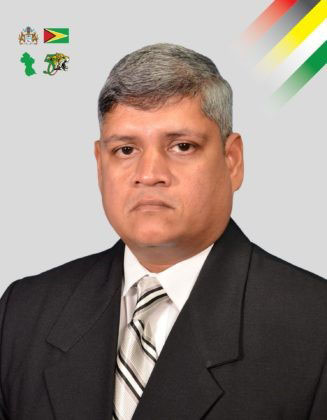 Minister within the Ministry of Finance Jaipaul Sharma last Tuesday sought to rebut several claims made by the opposition, including the assertion that the increase in tax revenue projected for next year is due to new tax measures.
Sharma's presentation to the National Assembly, which was read labouriously over the 35 minutes he was allotted, was greeted by vociferous heckling from the opposition benches, which drowned most of what he attempted to say in the House. He was, however, clear that the projected increase in tax revenue was not because of new tax measures but because of improvements in tax administration.
Responding to claims made by PPP/C parliamentarian Irfaan Ali, he said the increase in tax revenue will be driven by growth in collection of income, value-added and excise taxes, and he explained that the recent amnesty programme implemented by the Guyana Revenue Authority (GRA) will help it get a better handle on taxpayers, while more oil and gas subsidiaries will result in more withholding taxes. 
The minister also took umbrage to claims made by Ali that the cost of living has so risen that Guyanese would have to spend 14% more of their earnings to meet basic expenditure on food, clothing, medical and personal care, among other things.
Sharma disputed this claim, saying that data attached to the budget presentation clearly showed that the actual increase in the price of a typical basket of goods is 3% during the period December, 2013 to October, 2018, while at same time minimum wage has increased by over 50% and pension by over 40%.
"Any economist worth his or her salt would be able to look at Appendix IV and see this," he told the House to jeers of "lift your head" and "use your male voice."
Sharma, however, persevered and argued that it appears the opposition member had created "sweet lies" since the price of food is actually expected to increase by 3.4% by the end of December.
Dubbing the opposition parliamentarian "sweet lies Ali," he went on to challenge several other figures presented by Ali.
He took aim at a claim that the administration has spent more money on dietary spending than infrastructure, while noting that while $19.2 billion was spent by the previous administration on infrastructure between 2010 and 2014, the allocations for infrastructure amount to a total $41.1 billion from the 2015 to 2019 budgets.
This amount, he stressed, was 78% more than the $23.1 billion spent on dietary allocations, which include meals provided for students in dormitories, the school feeding programme, hot meals for hinterland students, hospital patients and joint services members.
Around the Web