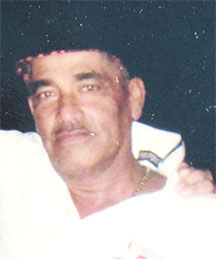 Philemon Boodhoo, also known as, `Kevin', 22, of No. 63 Village Corentyne, Berbice, was yesterday found guilty of murdering a money changer in 2015, following a trial in the High Court in Berbice.
Boodhoo is accused of murdering Mohamed Fizal Mahmood Baksh, 56, called 'Sugar Cake' of Lot 5 Grant 1780 Crabwood Creek in December, 2015.
Boodhoo was represented by attorneys at law, Murseline Bacchus, Arud Gossai and Surihya Sabsook.
After the verdict was read to Boodhoo yesterday, his sister who was present in court burst into tears and he also fought back tears.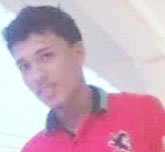 He is expected to return to court on December 27 for sentencing, prior to which, a probation report will be presented.
The trial was held before Justice Priya Sewnarine- Beharry, while Attorney at Law, Mandel Moore presented the state's case.
According to the prosecution's case, Boodhoo  made arrangements with Baksh about a financial transaction to be done with other persons on the day in question. He then took the moneychanger to the No. 63 Beach where he  used a piece of wood to rob and kill him.
Baksh was reported missing on 21st December, 2015. Three days later his body was found on the foreshore at Number 63 Village, Corentyne. An autopsy gave the cause of death as haemorrhage and shock due to a fractured skull.
Boodhoo, who had initially fled to Trinidad and Tobago, had returned to Guyana after he said relatives informed him that investigators were on the hunt for him.
He was arrested at his lawyer's office after returning to Guyana.
Around the Web