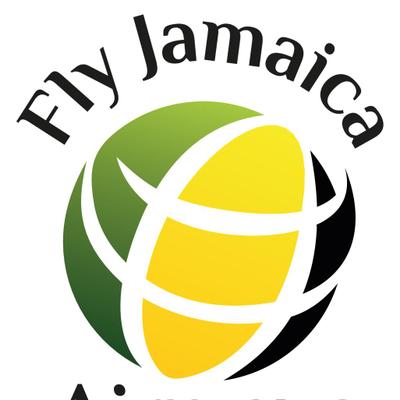 Calls to Fly Jamaica's offices in New York, Toronto and Guyana are being left unanswered as ticket holders complain about lack of engagement from the airline regarding flight schedules.
Fly Jamaica Airways has been experiencing difficulties following the November 9 crash-landing at the Cheddi Jagan International Airport (CJIA), Timehri which resulted in extensive damage to one of its aircraft.
Just recently, Stabroek News had reported that the airline has made provisions to lease planes to continue serving their passengers as a means of cushioning the load of the demanding Christmas season.
 However, as recent as Monday evening, Dave Roshundatt, another frustrated ticket holder took to social media site Facebook after flights which had been booked for his family since mid-August were cancelled.
Roshundatt in his initial post regarding the issue on December 6, said that the airline has not been communicating with its passengers or travel agents.
"My family and I along with several other relatives have flights booked with them and there is no official word from them whether these flights will leave on time or if at all. So far all the December flights have been cancelled…Guyanese are trying to return home for the holidays, these tickets have been booked a while back and now there are no flights or the prices have gone up by 100% from what we have paid!"
In his subsequent post on Monday evening, the man explained that on Friday last he received what sounded like a voice recorded message from the airline, informing them that their flight had been cancelled while urging them to make alternative arrangements and request a refund.
"Here's an airline with no bloody courtesy bluntly advising me that my sisters and mom flight has been cancelled and they should make alternative arrangements and request a refund. A refund mind you takes 6 to 8 weeks or more and we should just 'dish' out money and book another flight which costs much more and wait for our refunds," Roshundatt lamented.
"To date no one can get a hold of them. Phones are ringing out. They continue to hide. Their last official release was on December 5th on their website and FB page saying persons on the (crash-landing) flight should make contact (with) the airline to see if they qualify for any compensation. There's no mention about current and future flights while they continue to hold onto people's fares… I was made aware that no other Fly Jamaica flights will take off until further notice. Why is the airline not saying this outright? Why can't they come out and issue a statement and cancel these flights and expedite people's refunds so they can make those alternate arrangements they are urging us to do," he added.
Stabroek News understands that the family in response to the cancellation, had to re-book three flights which not only saw them having to pay additional sums of money but also taking separate flights.
"Mind you there are costs attached apart from the flights; Two airport trips here for departure which cost 100$ CAD each and 2 trips in Guyana for pickup which costs around another $100 each. That's $400 additional dollars plus the increase I had to pay on their flights now which is more than $1200," the man related.
 "I'm extremely and deeply disappointed and again I'm calling on the minister in Guyana, the gov't and any other authorities to look into this matter", Roshundatt urged.
An official from the airline who spoke with Stabroek News on a previous occasion had confirmed that though cancellations have been made, the airline has been working with other carriers to accommodate passengers.
Additionally, it was related that arrangements have been made to lease aircraft to cushion the demand during peak season, and though those aircraft had initially been booked for mid-December, Fly Jamaica has been trying to bring the bookings forward to earlier in the month. This, however, is said to be a difficult task, since the other carriers would have already been booked out for this period.
Attempts by this newspaper to contact the airline for an update on the situation proved futile.
Around the Web