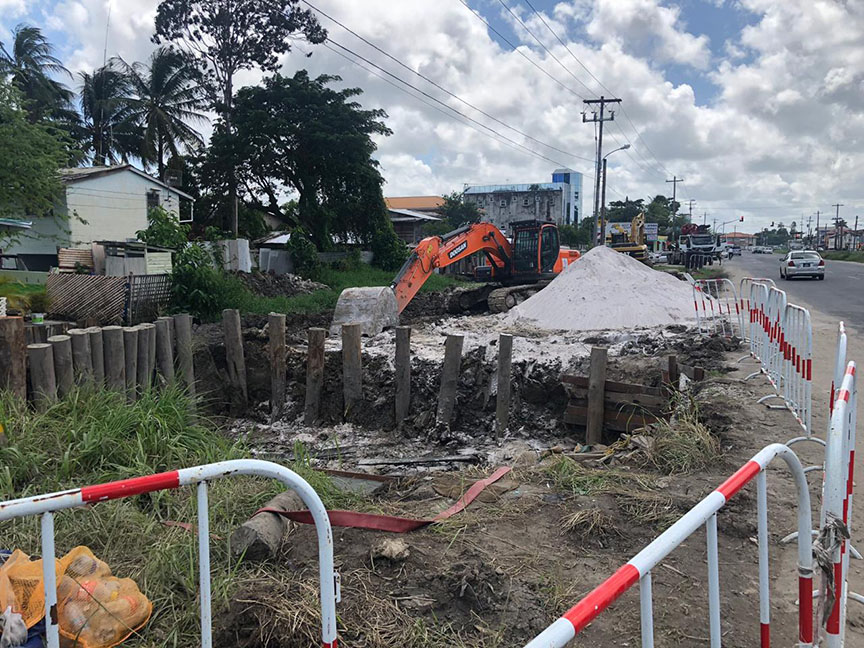 As expansion works continue along Sheriff Street as part of the Sheriff Street-Mandela Avenue Upgrade Project, works have also started on the Mandela Avenue section.
The project started in August this year, some six months after the US$31.03 million contract, which is being financed by the Inter-American Development Bank (IDB), was signed and the site was handed over to the contractor – Sino Hydro Corporation Limited.
Works were started along the northern section of Sheriff Street and over the last five months expansion works have been carried out on the road. After the utility poles on both sides of the road were relocated, the contractor began construction of the concrete drains on the eastern and western sides of the road.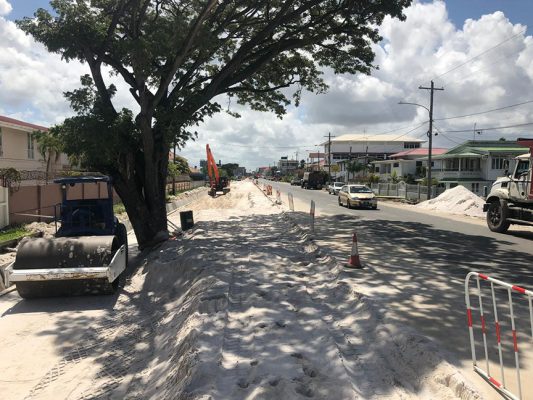 The drains were completed from the intersection of Sheriff Street and the East Coast Highway to the intersection of Sheriff Street and the Railway Embankment Road.
When Stabroek News visited the site on Sunday, work was ongoing as the contractor is currently doing expansion works on the eastern side of the road. A large tree is in the middle of the construction and will likely have to be removed.
Meanwhile, works have also commenced along a section of Mandela Avenue, near the intersection with Hadfield Street. On the eastern side of the road, some piles have already been driven into the trench that runs north to south, indicating how far the road will be extended.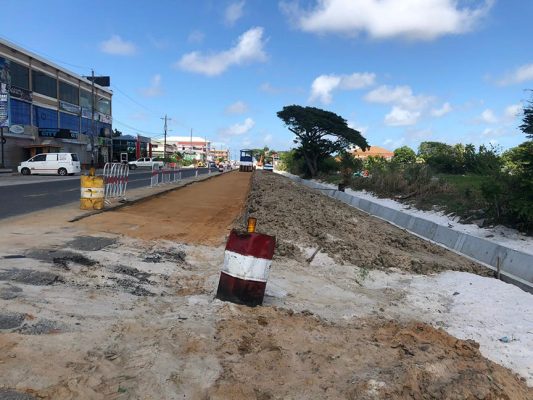 Head of the Public Infrastructure Ministry's Work Services Group Geoffrey Vaughn had explained that the Sheriff Street to Mandela Avenue section will have an upgraded two-lane road, while Mandela Avenue, from the Cultural Centre, to the intersection with Hunter Street, and the beginning of the East Bank Highway will be upgraded to a four-lane road.
The two-year project also encompasses lane and shoulder improvements, placement of sidewalks and paved shoulders, traffic signals, streetlights, drainage upgrade works, a pedestrian overhead walkway, culverts, bridges and a roundabout. The four-lane section will also feature a dividing median along with similar components of the two-lane section.
Around the Web