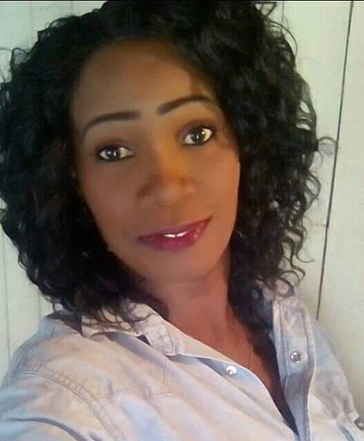 The bodies of a Kuru Kururu, Soesdyke/Linden Highway couple with multiple stab wounds were discovered in their home by their children yesterday morning, following an argument hours before.
Dead are Naco Hale called 'Malika,' 34, a cook and Alwin Butcher, also known as 'Dudin,' 48, a minibus conductor of Lot 522 Kuru Kururu, Soesdyke-Linden Highway.
They are suspected to have died sometime between 10 pm on Monday and 5.30 am yesterday.
Hale and Butcher were discovered lying motionless on their bed by their children, who checked on them after neither appeared to be up yesterday morning.
A source told Stabroek News that the police are investigating the deaths as murders. Each body, the source added, bore more than ten stab wounds.
A pair of scissors was found lying next to Hale's body, the source added.
The police said their preliminary investigation revealed that about 8 pm on Monday, Hale and Butcher were engaged in a heated argument after which both they and their children retired to bed.
Hours after, they were found dead.
The argument, according to the police, stemmed from a current court case in which Butcher was charged with wounding his eldest child.
Butcher had allegedly beaten and injured the child, who had failed to complete some chores.
The child sustained a gash to his abdomen during the attack.
Butcher was charged and remanded to prison. He was released on bail about a week ago after which he returned to the house.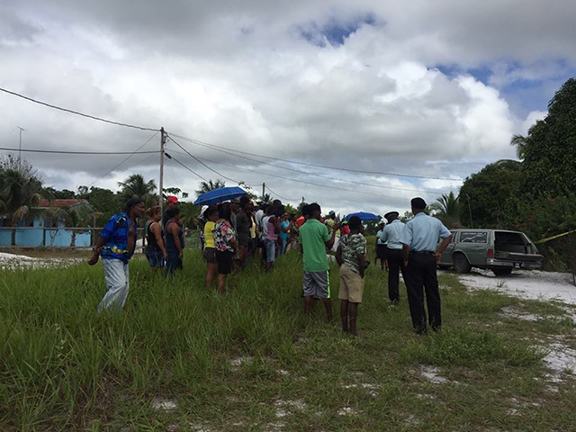 The chopper
When Stabroek News visited the village yesterday, a large crowd had gathered in front of the couple's house, where the bodies were still lying.
Residents had mixed emotions about the deaths; on one hand, they were shocked and angry that Hale was dead, while they were indifferent to Butcher's death.
They said on Monday evening shouts were heard coming from the house but they didn't take the situation seriously since it was customary.
Residents said that while they bonded well with Hale, they never interacted with Butcher, who they described as very violent. They said he had a history of attacking persons in the area. "He (Butcher) is the chopper in the community. Like everybody enemy. Everybody know him as 'the chopper.' Everybody know him as 'the chop man,'" one resident said.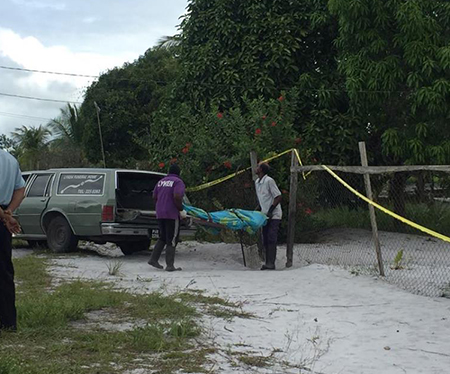 A neighbour, Joan DaSilva, who shared a years-long friendship with Hale, said less than an hour after she left home for work yesterday morning, she received a call from her daughter, who informed her that she needed to return home immediately.  "She said, 'Mommy you have to come back home now. Malika and Dudin, both of them dead,'" DaSilva said.
She subsequently rushed to the scene, where she managed to go into the house and view the bodies. DaSilva said she observed stab wounds in the region of Hale's neck but only blood on Butcher body. "Both of them were on their bed with his (Butcher) foot over her like he held her down to stab but it seems as though she fight back, that cause the death of both of them," DaSilva explained.
She further noted that it was not until when she enquired from the couple eldest child what took place that she learnt of the argument on Monday evening.
"He (the child) said last night (Monday) they (Hale and Butcher) were fighting, they were arguing but somehow they (the children) went to bed, they sleep so I don't know if the arguing calm down or whatever but upon waking up this morning (the children) they went into their parents' bedroom and discovered both of them dead," she related.
Meanwhile, another resident, Toda (only name given) said she was the first person alerted by the couple's eldest child.
Toda said the child rushed into her house and told her his mother was dead.  "He (the eldest child) was kinda crying. He seh he muddah dead and we ask he weh he faddah deh and he seh that she (Hale) dead and that she lay down on the bed in blood," she recalled.
She said she and her sister then ran out and tried to get another neighbour who lives closer to accompany them into the house but the man wasn't at home.  "So we went upstairs to see what happen and we see both of them (Hale and Butcher) lying there and the two daughters crying outside at the door," Toda said.
Frequent arguments
Neighbours said arguments between the couple were frequent.
DaSilva said she was aware that Hale was living in an abusive relationship with Butcher because she would confide in her from time to time.
She said she tried to talk Hale out of the relationship but she would always return. "There were times when both of them (Hale and Butcher) reach in my yard and I try talking to them. Dah is over the years, they make up, they make children and continue living but abuse continue," DaSilva said.
"Over the years, we know that he (Butcher) is very abusive. He does come right on the road and if he see she come over by me and talk to me, he gun come over there and thing and even if she home you could hear him at the top of his voice. And he does like when if he see anybody around, he gun open he mouth more loud and talk," she explained.
Residents added that the court had issued a restraining order against Butcher, who was ordered to stay away from Hale, but he breached it.
They said Hale had even enquired from them about apartments to rent since she wanted to move with her children but they were unsure what stopped her.
"Dah man (Butcher) does do she all kind thing in deh and the police does always gah deh looking fah he. One time they did arguing and he throw she over the verandah all," a resident who wished not to be named recalled.
The couple is survived by their four children, with the youngest being only six.
Around the Web