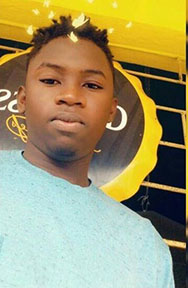 An 18-year-old motorcyclist died last night while his friend was injured after they were struck down by an alleged speeding motor car along the Bagotville Public Road, West Bank Demerara.
Dead is Dan Batson called 'Q', a construction worker of Lot 119 Bagotville Public Road, WBD. His friend who has only been identified as "Alex" of the said area is said to be critically injured.
They were both rushed to the West Demerara Regional Hospital where Batson was pronounced dead on arrival.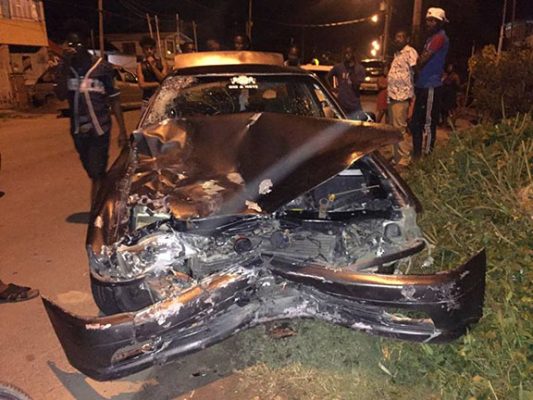 "Alex" was transferred to the Georgetown Public Hospital.
Reports are that the accident occurred around 9:30 while "Alex" was being towed on a motorcycle.
The driver of the car is said to be in police custody.
Eyewitnesses at the scene told Stabroek News last night that the driver of motor car HC 3870 was proceeding south along the public road when he allegedly lost control of the car and struck the teens off their motorcycle.
The car then toppled some distance away before coming to halt.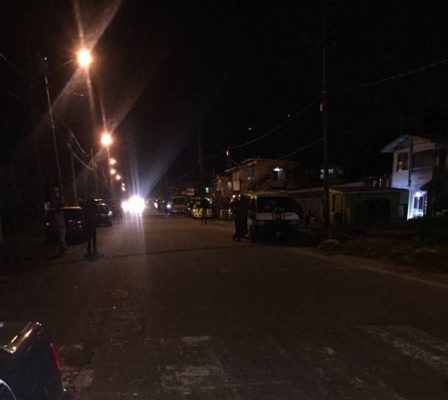 One eyewitness said that he was sitting with some friends in a shop owned by Batson's relatives when he heard a loud impact. "All I hear is a blow 'bap' and when I run out on the road to see wah going on I see he (Batson) on the road lay down", the eyewitness said.
At Batson's home, relatives including his parents were too distraught to comment on the accident.
Last night's fatal accident was the latest in a series involving youths.
Around the Web