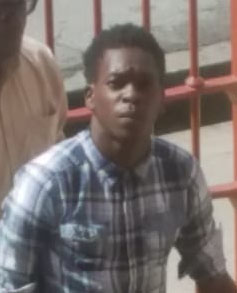 A youth was yesterday granted $10,000 bail by a city court after he was charged with breaking and entering a house and committing a robbery.
It was yesterday alleged that Delson Phillips, 19, on December 8, 2018, at Port Kaituma, broke and entered the house of Sherwin Garraway and stole a number of articles amounting to $29,800.
It was also alleged that on November 20, 2018, at Port Kaituma, along with Simeon McDoom, he robbed Robert Robeiro of $60,000 cash, and during, before or after the robbery, used personal violence toward Robeiro.
Phillips appeared in the Georgetown Magistrates' Court before the Chief Magistrate Ann McLennan.
The police prosecutor had no objections to bail, however, Phillips was not required to plead to the charges after he stated that he would like his matter to be tried at the High Court.
He was placed on $10,000 bail, with the condition that he report to the Port Kaituma Police Station every Friday. Phillips was also placed on a bond to keep good behaviour. 
Around the Web