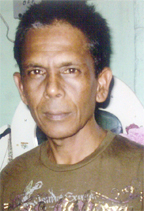 After spending six years behind bars and facing two trials for the alleged murder of Edun Farms truck driver Aga Khan, Mahendra Bishundial yesterday afternoon walked out of the High Court in Georgetown a free man.
Bishundial was freed after Justice Sandil Kissoon upheld a no-case submission made by his attorney.
Relatives of the visibly-relieved Bishundial were moved, seemingly to tears of joy, after Justice Kissoon informed him that he had been discharged and was free to leave. Once his shackles and handcuffs were removed, the smiling man quickly exited the prisoner's dock and ran into the arms of his anxiously awaiting relatives.
But the mood was a sombre one for Khan's wife, who sobbed quietly, alone in a corner.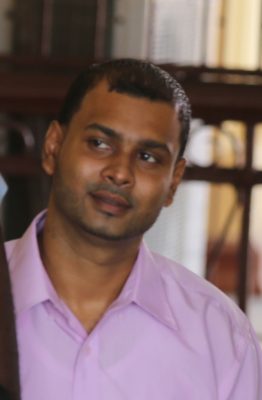 In upholding the no-case submission that was submitted by defence attorney Nigel Hughes, Justice Kissoon ruled that the state had failed to establish a prima facie case against Bishundial.
In the circumstances, the judge said that there was no case for the former accused to answer and thereafter ordered the jury to formally return a verdict of not guilty.
The state was represented by prosecutors Lisa Cave and Orinthia Schmidt.
In June of this year, Bishundial's first trial ended with a jury deadlocked, 10 to 2, on the capital indictment leveled against him. A second trial was then ordered.
Khan, 56, formerly of 20 Grove Public Road, East Bank Demerara (EBD), was fatally shot in the neck by one of four robbers during an attack carried out at Busby Dam, Craig, EBD on November 6th, 2012.
Other occupants of the vehicle Khan was driving also sustained injuries after the bandits pounced on them.
Khan died instantly from the injuries he sustained.
Around the Web