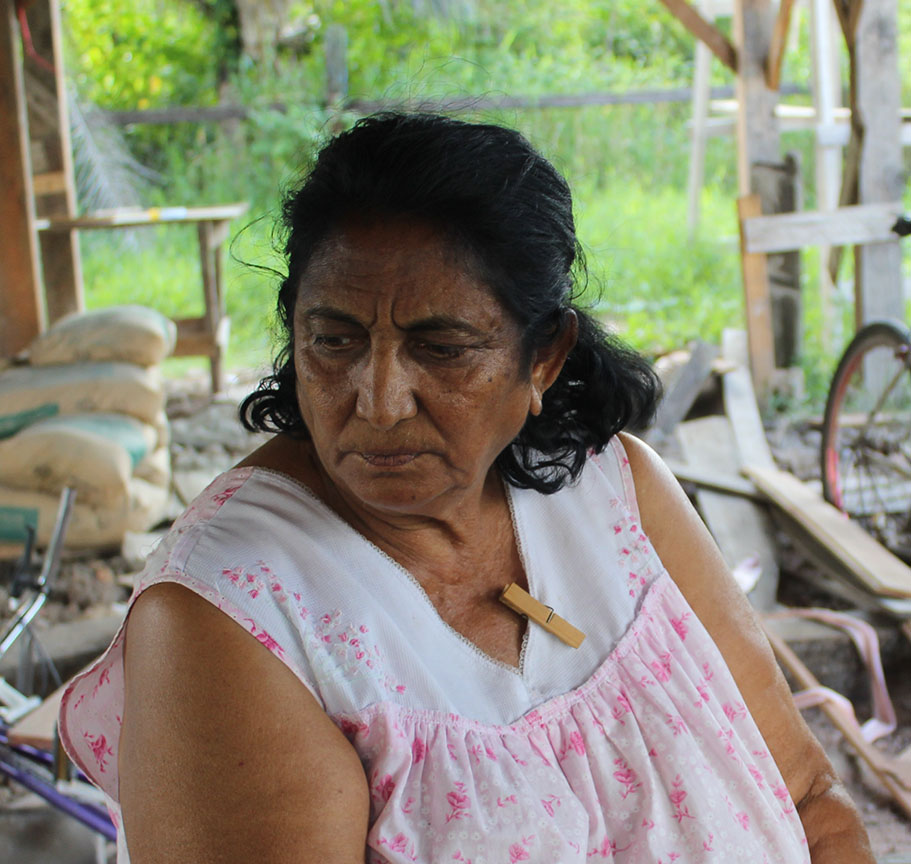 A fire, suspected to be of electrical origin, destroyed a house at Overwinning Village, East Bank Berbice yesterday afternoon.
Hasmoon Mohamed, 67, of Second Street, Overwinning Village, who lived in the four-bedroom concrete and wood house with her daughter, 39, and grandson, 7, said they first noticed the flames minutes after 2 pm.
"…Me go bathe. Me hearing something cracking and me seeing dust, so me calling on me grandson and he na answer. All me hear, 'Fire! Fire!' Neighbours hollering," Mohamed told Stabroek News.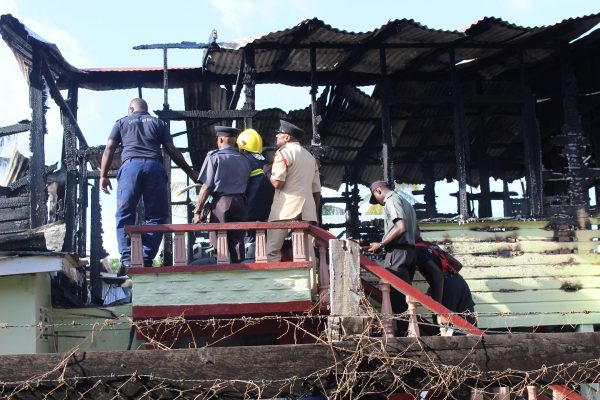 The woman explained that flames were first spotted by neighbours in the back room of her upper flat. "I peep from the stove deh and all the (electrical) points and so and I see the fire blazing in the room. The room had all me daughter wares and a mattress and some more thing," she added.
A distraught Mohamed suggested that she has suffered millions in losses, since her entire upper flat, with three bedrooms and the lower flat containing one bedroom and a massive kitchen, were destroyed by the fire.
Mohamed said she resided in the house for over 56 years and had not encountered any electrical problems in the past.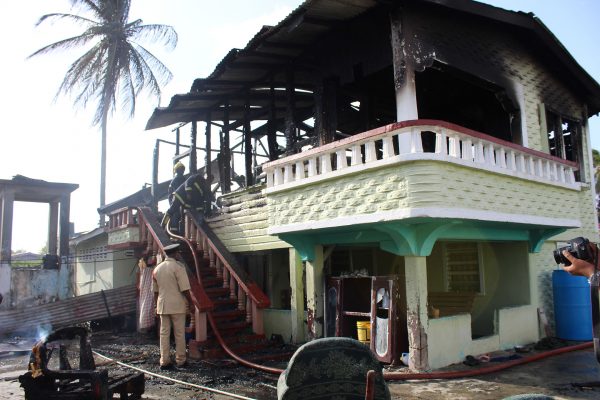 She noted that her Christmas is now ruined. However, she said, she will remain strong and not lose faith. Meanwhile, eyewitnesses explained that after the flames were spotted, neighbours immediately formed a bucket brigade to help put them out. One woman said, "But then thing start pitch and them had to stop. The fire truck reach quick and start spray water." The New Amsterdam Fire Service responded and quickly put out the fire. The firefighters were able to ensure that the fire did not spread to neighbouring houses, which are located in close proximity to Mohamed's house.  The fire service and police have since launched an investigation.
Around the Web