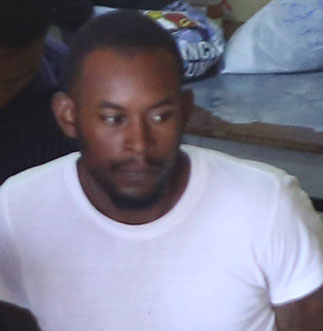 A labourer was yesterday granted bail after he denied charges of assaulting two police officers and injuring his ex-girlfriend.
The charges were read to Kerwin Estwick, 24, of 640 South Amelia's Ward Linden, by Chief Magistrate Ann McLennan.
It is alleged that on October 21st, at Central Amelia's Ward, Linden, he inflicted grievous bodily harm upon Sharon Clark.
The remaining two charges stated that Estwick on December 11th, at South Amelia's Ward, Linden, assaulted police constables 22377 Keston Peters and officer 23525 Shaquille McIntosh with the intent to prevent lawful apprehension.
The accused denied the allegations levelled against him.
Attorney Paul Fung-A-Fat, who represented the accused requested that his client be granted reasonable bail.
Police prosecutor Gordon Mansfield noted that Estwick and Clark once lived together. He added that on the day in question, Clark was in the vicinity of Lover's Lane when Estwick approached her and an argument ensued.  Clark then entered a taxi, which angered the accused, who is alleged to have pulled her out of the vehicle, resulting in injuries to her knee. As it relates to the charges pertaining to the police officers, the court heard that the defendant cuffed, bit and even hit one of the officers with a pair of handcuffs he took away.
Mansfield made no objection to bail being granted and the Chief Magistrate subsequently granted Estwick his release on a total of $20,000 bail. Estwick was also ordered to report to the officer-in-charge of the Amelia's Ward Police Outpost every Monday at 9.
The matter is expected to be called again on January 7th, at the Linden Magistrate's Court.
Around the Web