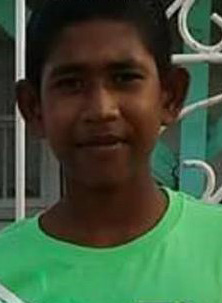 Attorney James Bond has denied that the Chinese Association of Guyana is offering money to settle a matter where a driver struck two teens at Annandale last week killing one and severely injuring another.
Contacted by Stabroek News yesterday, Bond acknowledged that money had been offered to the two families out of remorse at the incident and that this would not interfere with the usual investigation of the matter.
The intervention of the Chinese Association has raised questions about the influence of the driver who it is believed has since fled to Suriname. The involvement of the Chinese Association had also left both families with the impression that an attempt was being made to settle the matter. Former Attorney General Anil Nandlall, who hails from Annandale has since intervened on behalf of the families and advised them not to accept any settlement.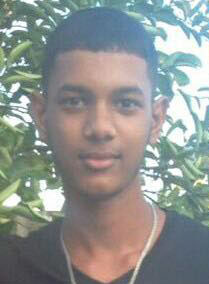 The parents of the dead teen, Karamchand Khemraj, explained to Stabroek News yesterday that over the weekend, a female Chinese national accompanied by attorney Bond visited their home proposing settlement in the matter. "He (Bond) come and seh that he come fah a settlement and me tell he that how me gah consult with meh family them", Karamchand's father, Jaipaul Khemraj said.
He related that Bond asked him how much money he wanted to settle the matter. "Me tell he that me gah consult meh cousin because ah meh cousin who really do everything. Funeral and so", Khemraj said, while noting that a sum of $1.6M with an extra $300,000 for funeral expenses was initially offered to him but he refused and called for $5M.
However, they refused to pay that figure stating that the amount was too much. "Them seh that how me can't geh dah that how if the man (driver) guh in front the court, he guh pay $7000 and something US, equivalent to $1.6M", he said.
Khemraj said during the visit, he maintained that he could not make a decision before consulting with other members of the family.
As a result, Bond and the woman left and they told Khemraj they would call him at 6pm the said day but they didn't.
However, on Sunday morning, Khemraj said Bond called back and offered him $1.9M. "Yesterday (Sunday) morning he call and he ah offer me $1.9M and he guh give me $300,000 fuh the funeral so dah guh be $2.2M. Me tell he 'no if meh geh $5.5M fah the story … everything gun done right deh. Them seh that how them going and see the other boy (Shaw) and the hospital and them guh come, when them done from the hospital them go come … because them seh that how them want everything fah done Monday (yesterday) and that was it me nah see nobody come back, nothing", Khemraj related.
The accident which had occurred on Sunday, December 9, claimed the life of 15-year-old Khemraj, called 'Ajay,' who is said to have been a horse cart operator of Lot 44 Annandale West, East Coast Demerara.
His friend, Reaz Shaw, a trainee mechanic of Lot 35 Annandale West, ECD remained in critical condition up to yesterday afternoon. He remains warded in the Intensive Care Unit of the Georgetown Public Hospital. Khemraj succumbed while receiving medical attention at the facility.
The teenagers, the police said, rode out of a northern access road onto the public road and the white Toyota 'Pitbull' minibus, which was proceeding east along the northern carriageway of the said road, collided with the bicycle.
As a result, both teens fell on the roadway and sustained head injuries. The accident was recorded by nearby surveillance cameras, which showed that the teens were struck from behind.
Last Thursday, a minibus, which is suspected to be the vehicle used in the accident, was impounded after it was found covered in a yard at Mon Repos, ECD. A woman who occupied the premises was taken into custody and she provided the police with an identification and address of a man, suspected to be the driver. However, the man, who is said to be a Chinese businessman of Vigilance, ECD is yet to be apprehended. It is believed that he has fled to neighbouring Suriname.
Remorse not settlement
In a telephone interview with this newspaper, Bond confirmed that he was hired by the Chinese Association.
He said that they have since approached both families to apologize with the aim to assist/compensate in terms of the medical expenses and funeral expenses.
"…That is the first thing we told them, we are sorry about what happen and whatever we can do, can't replace your sons………..money can't bring back your son and we would never offer you any money to finish no story. We don't want that", he said.
He said the Chinese fraternity took this decision, since they were remorseful upon learning that a Chinese national was allegedly responsible for the accident. "Persons have a right to express remorse in any way, shape or form", Bond said while adding this is what the association did to both families.
"We are saying that we are prepared to offer some form of compensation. They can still go ahead and prosecute, they can do what they want to do. We never asked them to drop story and done story and them kind of thing", he added.
 "Highly improper if not illegal"
Earlier yesterday before Nandlall's intervention, Khemraj told Stabroek News that he was confused since he has to take into consideration several factors he is faced with. "Well me seh before me nah geh nothing and meh son done gone me woulda tek something but…..me nah know", he said.
 "Right now me down down. Me aint know wah gun happen with me because ah Ajay use to wuk and bring money fuh we. He was the breadwinner", Khemraj said.
He explained that he is unable to work even if he tries since he is sickly. "When me go in the sun, me can't drive far. If me drive far me eye a start run water. Two time me near done run in thing already. Me ah wan sickly person", he related.
However, with the intervention of Nandlall who met with the families       yesterday and offered pro bono service, Khemraj said he is now confident about getting justice and would not accept any compensation.
Nandlall advised the families not to accept the offer from the Chinese Association which he deemed as "highly improper if not illegal" and urged them to proceed with the matter to the court.
In an invited comment, Nandlall yesterday told Stabroek News that at this stage, there is little he can do other than keeping contact with the police. "….The matter will not be settled at this early stage", Nandlall said.
He explained that he has since met with officers dealing with the matter at the Vigilance Police Station and informed them that there are two eyewitnesses, one of whom is yet to be interviewed.
 "Crime can't be settled. You have to get the involvement of the Director of Public Prosecutions (DPP) and so on and there are established mechanisms that have to be employed for it to be a lawful settlement", he added.
At this stage, he said the most important issue is to locate the driver.
"The woman (female Chinese national) should be assisting the police with investigations in terms of locating the driver but instead she is there trying to settle. You don't…the law doesn't, when a crime of that seriousness is committed it's committed against the state and therefore it is improper, unlawful and possibly an interference with the administration of justice for compensation to be offered while the investigation is going on", Nandlall lamented.
Traffic Chief Linden Isles, when contacted for a comment yesterday told Stabroek News that he is confident that the driver will be located.
He said the police are not aware of any information in terms of compensation being offered to the families.
Not focusing on that right now
Meanwhile, the injured teen's father, Yacoob Shaw said he too was approached by  Bond and the woman.
"The Chinese lady tell me she representing the Chinese them in Guyana so me say 'dah aint got nothing fah do with me, the patient deh critical so me can't seh nothing about that'. So them seh them aint come fah do no settlement, them just come fah see the patient", Yacoob said.
He said they visited his son in the hospital and told him if he needed any assistance while he is there he should contact them. "…She seh if me want any assistance with the hospital, me must call the lawyer and tell he but me ah do everything on me own, me aint want nothing right now", the elder Shaw said.
He said his main focus is for Reaz to recover and return home.
"Me not focusing on that right now till the doctor them tell me Reaz alright then me can talk about settling and whatever. Right now me can't seh nothing about dah because me son still deh in hospital and me ah pray to God that he get back alright", Shaw explained.
He noted that the woman apologised for what happened and when he enquired about the driver, they told him he can't be found.
Around the Web