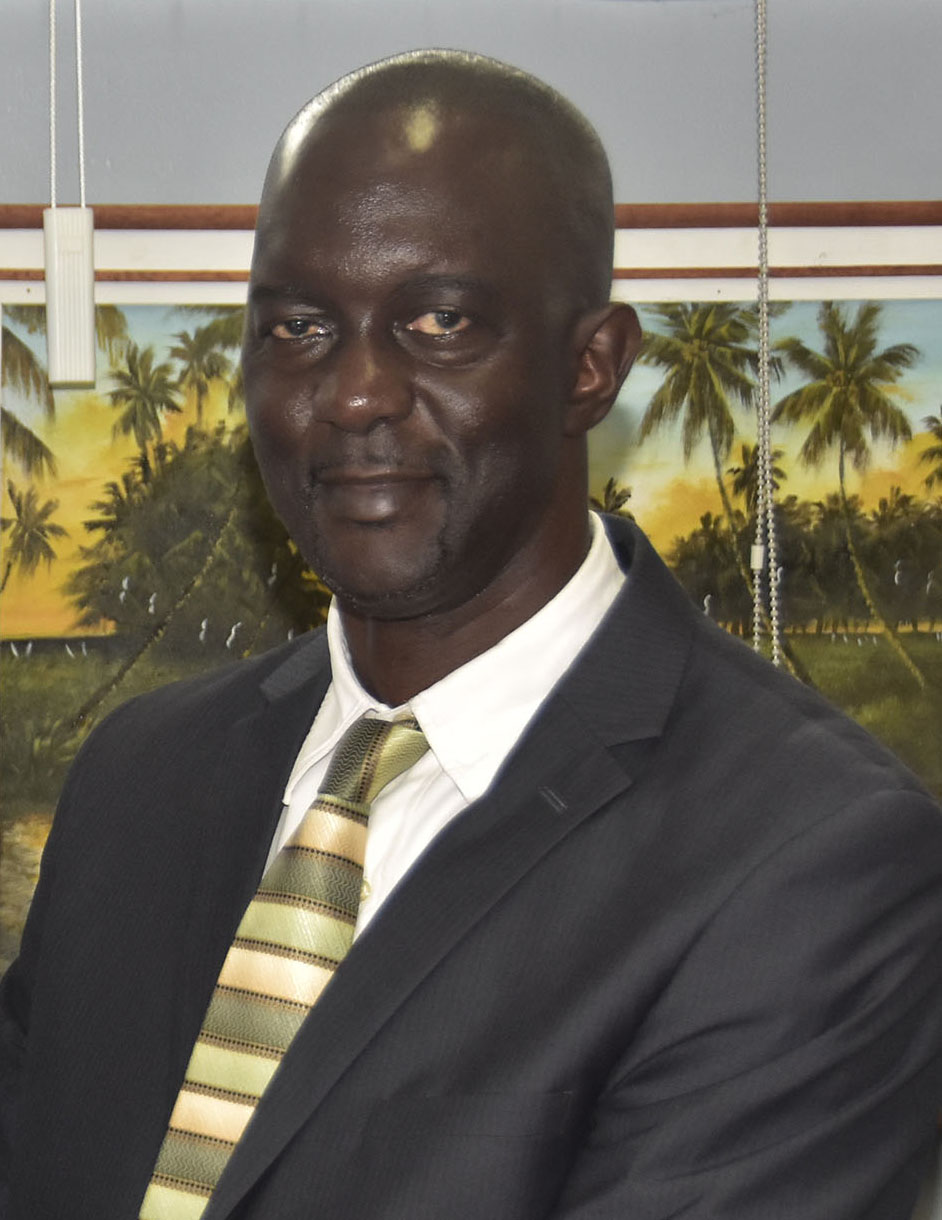 Approximately 6,000 acres of land in Region Four will be opened soon for development as the Guyana Lands and Surveys Commission (GL&SC) has developed a concept for residential, commercial, industrial and agricultural purposes, CEO of the organisation, Trevor Benn announced yesterday.
The GL&SC held its second annual end-of-year press conference where Benn updated the media on the Commission's accomplishments and plans for 2019.
When questioned about the location of the land, Benn said that he did not want to make a premature announcement and have their plans affected by wanton squatting which they have endured before.
"The 6,000 acres, I beg for your understanding… Every time we talk about a new development, squatters take it over and at this time we are not ready to announce. If we do that, tomorrow it will not be (possible)  for us to do the work. The most I can say is that it is in (the) Region Four area and that will allow us some time," he said.
Benn also noted that the concept is for the land to be a mixture of public and private use and they will be advertising for bidders using the particular design they have developed since they do not want to develop any more areas where "only one car can pass."
"It has to be an upgrade of Georgetown. And by the way, when completed, it will be about 51% of the Georgetown land mass when it's developed. But at this time we don't want to mention where that is until we are ready to do the work," he said. 
Benn also noted that their intention is not to replicate what they call "house lot schemes" but to have a proper land development scheme that will capture better roads, sidewalks and green spaces along with a mixture of commercial, industrial, agricultural and residential lots so that the country can move into the 21st century.
Over 2018, Benn said, the Commission received a greater amount of expressions of interest (EOIs) in particular areas such as Regions 4, 9 and 10. They have also recorded increasing interest in Region 6 and  the majority of the EOIs relate to applications for agricultural and industrial purposes.
Non-performing
In terms of challenges they have faced over the last year, Benn pointed out that Non-Performing Leases, which refer to the issue of non-payment of land rent and non-beneficial occupation of public lands continue to be a major issue.
He said that over 60% of current leases are in arrears and in breach of the beneficial occupation provision and during the year they published a list of clients who owe in excess of $100,000 in land rent but only 12% of the defaulters have responded to date. As a result, they are in the process of repossessing those lands but noted that their intention isn't to be going around taking back the lands "willy-nilly"
"We are asking people who have genuine issues and they can come into us and explain. We don't want to arbitrarily take away lands," he said, while adding that despite there being leased lands that haven't been used in a decade or more they still serve notices and give the beneficiaries the time to explain and come into the Commission to work out a solution.
Sand
"Another issue we face is squatting on the Linden-Soesdyke Highway. We closed the office that used to be able to monitor what was going on the highway. Some intelligent persons undertook the closure and so today we have widespread squatting on the highway. Another problem we have there is the unadulterated, if I can say that, abuse of mining on the highway. If you travel along the highway you will see the undulations on the roadway and now I am very fearful that one of these days we will be in our beds and hear we can't go to Linden anymore because the whole highway washed away," Benn declared.
He said that the issues on the highway are being caused by sand miners who conduct their activities close to the buffer zone, and have also removed the internal roadways that were made for farmers and other residents.
He said that the miners have not been good to the area and they have since stopped issuing no-objections for using the highway for sand mining and are looking for a location beyond the reserves.
"I know this is a contentious issue because what we will hear is the cost of sand mining will have to go up but look at the cost of having to rebuild the highway because they are using the sand pits close to the highway," he added.
In terms of administering land, he noted that they have new application forms for companies and government agencies that were introduced in 2017 that have significantly improved the efficiency and practicality of the application process.
Furthermore, the Commission has also reviewed and updated the Standard Operating Procedures (SOPs) for Land Administration; which is envisaged as a living document that will benefit from regular updates in line with improved methods and practices.
They have also updated their systems to have lease holders be notified three months in advance of the expiration of their title and the requirement to start the application for renewal come next year.
So far this year, the Commission has received 625 applications for title to public lands while 293 new titles were issued and 141 transfers of title were completed.
Benn also noted that regularisation exercises started in Kwakwani, Region 10, and Kildonan in Region 6, and are expected to be completed in the first quarter of next year.
Around the Web