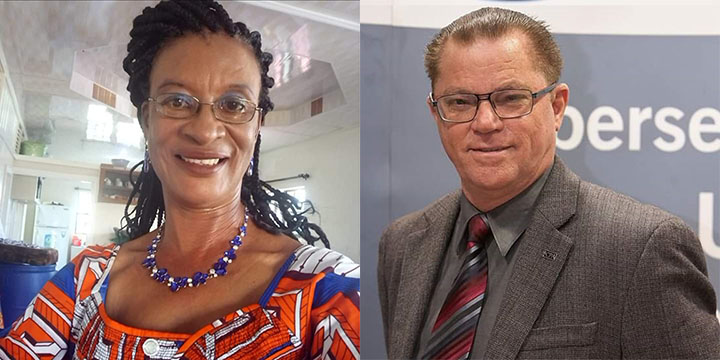 A former Region Five APNU+AFC Councillor and a PPP/C member of parliament were today charged with assaulting each other. They appeared at the Fort Wellington Magistrate's Court.
Both Harry Gill and Carol Smith Joseph appeared before Magistrate Rabindranauth Singh, who placed them on self-bail.
According to the facts, Joseph on 7th November assaulted Gill so as to cause actual bodily harm. Gill was charged with common assault committed on Joseph on the same day.
Both parties pleaded not guilty to the charges.
Gill was represented by attorney at Law, Ian Anamayah, while Joseph was represented by attorneys at law, James Anthony Bond and Darren Wade.
The matter will continue on February 6th next year.
Gill and Joseph have had a series of confrontations.
According to information gathered, around 11. 30 am on November 7, both Gill and Joseph along with other persons were on the tarmac of the Region Five monument situated aback of the GECOM office in the region, when the incident transpired.
Stabroek News was told that Gill who was a part of the delegation which had accompanied the GECOM containers to the region for the November 11 local government elections, approached the person in charge of the GECOM office in Region Five and asked for a schedule as to when the containers would be opened.
Gill had claimed that he was recording the schedule which was being given by the person in charge and this annoyed Joseph who started to verbally abuse the GECOM official. The  woman then allegedly turned her attention to Gill and began to use abusive language against him. A physical confrontation then occurred.
The incident transpired in the presence of Inspector of Police, Clay Rose, stationed on the West Coast of Berbice.
Around the Web