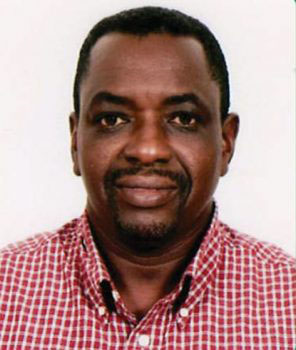 Small businesses interested in tapping the 20% of government contracts that have been set aside for them, will be judged based on a points system with those that have been in existence longer being ranked higher than more recently established operations, head of the Small Business Bureau (SBB) Dr Lowell Porter says.
They will also have to pass a screening, Porter said at a press conference yesterday. He was at the time responding to questions regarding mechanisms that will be put in place to ensure that only small businesses, and not larger businesses posing as small businesses, benefit from the 20% of government contracts that have been set aside for them. The Small Business Act of 2004 requires that at least 20% of procurement of goods and services required annually by the government be obtained from small business. The programme is set to kick off in the new year.
"From our end, there is a registration process so they have to register. Through that process we will also verify… We have been working with developing MoUs (Memoranda of Understanding) with GRA (Guyana Revenue Authority) and NIS (National Insurance Scheme) and we believe that once we have that application, we will try to verify if that person is indeed a small business and if they have submitted any returns that put them outside the criteria of a small business," Porter said.
Porter emphasised that since this is their first time implementing the project, they will be trying their best to ensure that only approved small businesses benefit from the programme.
He further explained that they will be using a points-system that will prioritise approved small businesses that are already in the SBB database.
"So if it is a business that has been in business before, an approved small business that we know of, it gets more points than someone who just started. It is going to be a points system. You can go and start your business but you will be on a lower scale because you just started. You might have the capacity but it is the only way we can actually make this fair," Porter emphasised.
He added that the programme is set to start in January and they are currently in the process of letting all of the Ministries, Regional Democratic Councils (RDCs), subvention agencies and others, be aware of their intention, since they will all have to be in the database.
"We did an advertisement in the newspapers a couple of weeks ago telling everybody that 'hey the programme is going to be ready and you have to be an approved supplier before you can be part of the programme.' The SBB has that authority to approve so that means you have to register with the SBB," he said, while adding that they are currently working on finalising the application forms.
As a result of the ad, Porter said, interested businesses have already started rolling into the Bureau with questions about the programme. He also highlighted that a part of the programme caters for training and the key issue right now is having all the suppliers' information to compile in their database.
"If we don't have that information then it makes it difficult. But the programme says that only those who are registered would be able to participate. So government agencies, RDCs, subvention agencies, all have to be part of that register, and all their suppliers," he said.
During the application process, businesses will be required to provide the necessary information including tax and NIS information.
One of the functions of the SBB is to facilitate small businesses with the opportunity to be able to apply for and be granted loans from two banks – Republic Bank (Guyana) and GBTI.
Nearly $1 billion
According to Porter, from 2014 to now, they have nearly $1 billion out in loans. He said that delinquency on the loans is extremely low and is less than half of a percent. He said this is a testament to how closely the SBB supports their clients to ensure that they are not going to fall short, and in those circumstances, provide the necessary assistance to them.
"That is excellent compared to any commercial bank here in Guyana. Just to note, the SBB does not lend any money. We do not have a lending programme so all loans are done by the banks and only two commercial banks support the programme and are the ones who have the final decision on who gets a loan and how much. We just prepare the client and put them in front of the banks," he explained.
While only two banks currently support the programme, Porter explained that they have reached out to other banks but they were uninterested in partnering. He said some related that they were not willing to give loans to small businesses that are less than two years old, while another said that they were not willing to work with a state agency.
Despite the extremely low delinquency rate, Porter said that only 50% of loans sought are approved by the two banks and they are unable to say why. He emphasised that even though they prepare their clients and assist them with all the necessary documentation for applying for a loan, the respective bank has the last say on whether the loan is approved and the amount. In cases where the loans are not approved, reasons are not given.
"We've asked and what I believe is the problem, is that many of the clients cannot provide documentation of their ability to repay the loan," he said.  
Around the Web