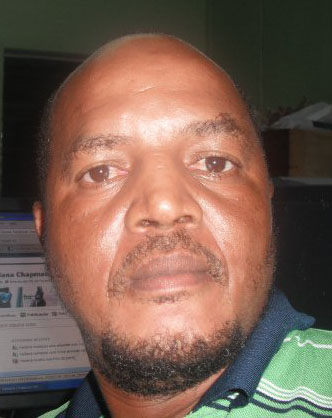 APNU+AFC regional councillors are willing to give Carl Parker a second chance to serve as Regional Executive Officer (REO) but those from the PPP/C yesterday voted against him returning to serve in Region Nine.
Vice-Chairman Karl Singh told Stabroek News yesterday that the matter was brought up during yesterday's statutory meeting and councillors were asked to vote on a motion to bar Parker from returning to serve in the region.
PPP/C councillors voted against his return, while those representing the APNU and AFC opted to abstain from voting.
Herman Ritchie, an APNU councillor who spoke with this newspaper yesterday afternoon, explained that councillors from his side have acknowledged the Ministry of Communities' authority to make such appointments.
Further, the councillors are open to giving Parker a second chance to serve the region, he noted.
Similar sentiments were shared by Sandra Ruffino, an AFC councillor who said that she has no issue with Parker's return to serve as REO since he would have proven himself to be competent and capable of functioning in that capacity.
 She also accused the PPP/C of attacking Parker's personal life instead of looking at his professional life since he is a "no-nonsense person with his work."
Notwithstanding, the vice-chairman told Stabroek News that PPP/C councillors have agreed to forward their concerns about the REO's return to both President David Granger and Minister of Communities Ronald Bulkan.
Stabroek News had reported on Tuesday that Parker, who formerly served as REO for Region Nine, will be returning to the post effective January 1, 2019 as part of the Ministry of Communities' rotation exercise.
Parker was removed from the position last year after being charged with sexual assault but reinstated by Bulkan in March of this year, after the case against him was dismissed.
His reinstatement was not welcomed by councillors of the Regional Democratic Council (RDC) which was reflected in a letter written to Granger which said that while the RDC had no objection to Parker's reinstatement to the administration, a motion was passed by the council disapproving his continuing as REO.
The letter also cited many concerns about Parker, including issues raised by the Auditor General regarding overpayment of contractors and incomplete projects. Parker was subsequently appointed to serve as REO for Region Eight where he is currently based.
Attempts to contact Parker for a comment on his reappointment and the concerns of the council have proven futile.
Around the Web