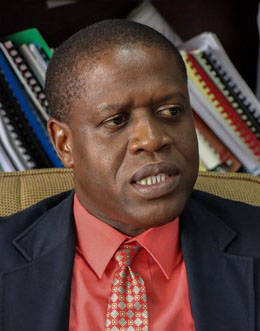 The Central Housing and Planning Authority (CH&PA) has announced that its housing expo will now be held from February 15-18, 2019, and not December 28-30, 2018, as was previously announced.
According to a Department of Public Information (DPI) press release, February's exhibition will be held at the new CH&PA scheme in Prospect, East Bank Demerara and contractors and interested exhibitors for the upcoming event have already begun construction.
CH&PA Chief Executive Officer (CEO), Lelon Saul, said that the concept of this exhibition, which is being hosted for the second time by the Ministry of Communities, places emphasis on social and low-income housing designs and accommodations, the DPI release added. 
"We recognise that there is a great need for us to provide housing for the low-income brackets and we have not really addressed that group as yet, so come next year houses would be sold as cheap as $4M and we are working to deliver that to the people," Saul was quoted as saying.
The CEO disclosed that this initiative is similar to the housing solutions project which was hosted in 2017. Houses on display will portray the use of innovation and technology.
He added, "There are single units and also, we have the low-income duplex. We also want to put on display new technology, a new way of constructing homes. So we will be inviting foreign developers also to display their models of low-income houses."
The DPI also stated that there will be model houses for the hinterland on display.
"At the exhibition also, we will be displaying two hinterland houses using locally made clay bricks. These bricks are made in the Rupununi Savannahs, so we are going to bring those bricks out from the Rupununi and the very model house we are constructing in the Rupununi Savannah you will see on display there," Saul explained.
CH&PA held its first exhibition, 'Housing Solutions 2017 and Beyond' at Perseverance, East Bank Demerara, in May 2017. On display and for sale were two single units and six duplexes.
Interested persons are encouraged to visit the proposed site to view the ongoing works as construction progresses and not wait until the exhibition is hosted.
Around the Web