Some residents of East Canje Berbice yesterday stated that they were proud of APNU+AFC Member of Parliament, Charrandas Persaud, who voted in favour of the no-confidence motion brought by Opposition Leader, Bharrat Jagdeo.
The residents in favour stressed that they believe Persaud made a decision in the interest of the people rather than for his party, the AFC.
Stabroek News yesterday confirmed that Persaud had parked his vehicle at a relative's house in Betsy Ground, East Canje Berbice and has since left the country.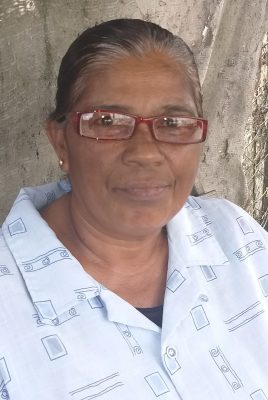 However, Canje residents speaking to this newspaper encouraged the parliamentarian to remain in Guyana. "He should stay. We will stand with him. He might be afraid at this time but we are with him," one resident said.
Residents of the Canje Area were upset with Persaud, who is a resident of the area, after the closure of the Rose Hall Estate. The residents believed, that Persaud had lied to them on behalf of his party during the campaigning period. "He did come and tell we we will get 20 per cent (increase) and then them close the estates them," one former cane harvester said.
Residents would visit Persaud's home and meet him on the road and express their disapproval of decisions made by his government.
Canefield, East Canje Berbice resident Trilock Naresh also known 'Rohan' explained, "For what was going on in the past three and a half years, I feel good that he (Persaud) do something about it. This government was pressuring the poor people, the working class people, especially the sugar workers and I think he come to realise because he living in an area where people are suffering."
Naresh who is known to Persaud stated, that "People use to make mention of the things he did and the decisions he made earlier. I think he was waiting on the appropriate time."
The man stressed, that he believes this is Persaud's way of standing up for his supporters.
Naresh stated that Persaud's safety is at risk, "things can escalate," as he stressed that the community of Canje is ready to stand behind him.
According to another resident, Mona, who resides in the same village with Persaud, "Me think he do something for the people. Me think he think back and he see the cries of the people them and he do that."
The woman who sells chicken a few house lots away from Persaud's residence also stated, "It really make me feel he think back for he people. We proud of he."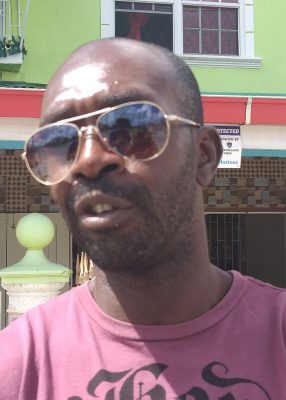 Mona stated, that the next government to take office should immediately look at creating employment in Region Six. "People need job[s]. We need back the estate, jobs come first, we need job[s] for people."
A former estate worker, Wayne Blair, 39, of Adelphi Village, East Canje Berbice said
that he is proud of Persaud. "I feel affected, people use to live good, watch next week is Christmas and you ain't feeling like that because we na get money, how much more long we go go like this?"  "I feel proud of him because he standing up for he people, he is a good person," he added.
Shameer Dhiaram, 49, stated that people are finally realising what is going on in this country. "I think he did realise what going on and it take him some time to do something". It was unexpected, it was a shock to everybody but somebody realise."
"He visit all over and he see what going on with the people and as time go on he speak out," the severed Rose Hall Estate tractor operator said.
"To put people out of a job is a big thing and I think he see that and I proud of him that he do something for we," the man noted.
Persaud after casting his vote had told media operatives on Friday evening that he will die with a clear conscience. "If I die now because people may not be happy with what I have done I will die a happy person. I will have a clear conscience."
Persaud, an attorney, who represented the AFC wing of the coalition, argued that representatives of the party of which he is a part have become 'yes men'.
The AFC yesterday expelled him from the party saying that it felt betrayed by him.
Persaud said that he had not been paid anything other than travelling costs which are covered by the Parliament Office and has had no conversation with Jagdeo.
"I have not spoken to that man about anything, he hardly says hello to me even in Parliament," Persaud said in response to questions before declaring, "I can't be bought."
As he wiped away tears, the parliamentarian said that he had been threatened.
"They have called me a traitor. A sellout. You should die… I heard that, well I will die it is not my ambition to live forever," he argued, explaining that as a Hindu he believed in Karma.
Persaud specifically identified Minister of Public Health Volda Lawrence as having delivered threats to any parliamentarian who crossed the floor. Lawrence has since denied the accusation.
Meanwhile, residents in Canje also condemned the name calling against Persaud. Dhiaram noted, "I see Guyana Chronicle call him a 'Judas', that is wrong and everybody should condemn them for doing that."
Around the Web