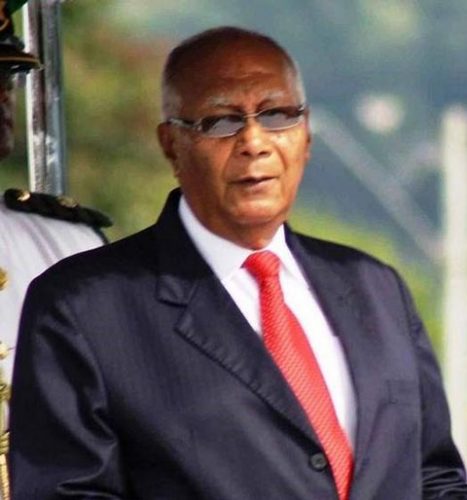 (Trinidad Express) Former President Professor George Maxwell Richards has died.
His family confirmed that he passed away yesterday.
Richards suffered a heart attack earlier in the day and was admitted to the West Shore medical Centre in critical condition.
Richards was the country's fourth President whose time in office spanned 2003 to 2013. A chemical engineer by training, Richards was Principal of the St. Augustine campus of the University of the West Indies in Trinidad from 1984 to 1996. He previously worked for Shell Trinidad Ltd before joining the University of the West Indies in 1965. Known by most citizens as "Max" Richards, was born in San Fernando in 1931 where he received his primary education before winning a scholarship to attend Queen's Royal College in Port of Spain that led to his studies in chemical engineering. Richards is survived by wife Jean Ramjohn-Richards, and children Maxine and Mark.
Comments

SANTIAGO, (Reuters) – Pope Francis publicly expressed "pain and shame" yesterday over the rape and molestation of children by priests in Chile and later listened, prayed and cried at a private meeting with victims.
CARACAS,  (Reuters) – Rogue Venezuelan helicopter pilot Oscar Perez was killed in a police operation on Monday along with six other anti-government militants, the interior minister said yesterday, spurring opposition complaints of human rights violations.

(Trinidad Express) An Arima man was shot dead in his home on Monday night.

CARACAS, (Reuters) – Venezuelan authorities yesterday arrested five members of a "terrorist cell" linked to self-proclaimed rogue Venezuelan helicopter pilot Oscar Perez, and killed several other militants during a shootout in a poor area outside Caracas.
BRUSSELS, (Reuters) – European Union officials have proposed removing eight jurisdictions from the blacklist of tax havens the bloc adopted in December, in what critics may see as a blow to its campaign against tax avoidance.